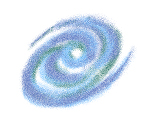 The Eye of the HurricaneTM
A Mind-Body Medicine Skills Group Program
at the Arizona Health Sciences Center
Dr. Mark Gilbert is a board certified psychiatrist who has a wealth of experience in the field of Mind Body Medicine and the treatment of patients with stress, trauma, and life-threatening and chronic illnesses. Dr. Gilbert graduated in Psychiatry from the University of California, after completing his Medical Degree at the University of Ottawa, Canada. As a lecturer at the University of Toronto, Dr Gilbert taught the Family Therapy program at the Hospital for Sick Children for almost a decade, taking special interest in consultation to families affected by physical illness.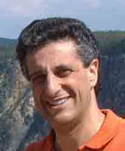 After being a consultant lecturer to the Toronto Western Hospital and C.M. Hincks Treatment Centre, Dr Gilbert studied at Harvard's Deaconess Mind-Body Medicine Program, Georgetown University's Mind-Body Program, UCSF's Healer's Art Program, and the Center for Mind-Body Medicine in Washington D.C. In 1994, Dr. Gilbert opened and co-directed one of the first public integrated medicine clinics in Canada. In 1999, he established a Mind-Body Program, The Eye of the HurricaneTM, for a large health care center in downtown Toronto, and in May 2000 opened Mind-Body Medicine Canada and the Integrated Pain Treatment Center.
In April 2006 he joined the Psychiatry Department at the University of Arizona as Director of the Consultation-Liaison program and as the Director of the Mind-Body Medicine Skills Group Program at the Arizona Health Sciences Center. He has run The Eye of the HurricaneTM for patients, as well as for faculty, residents and medical students at the University. Dr. Gilbert is also the Associate Director of Psychosocial Oncology and Director of Professionalism at the Arizona Cancer Center. He has a full affiliation with the Reproductive Health Center in Tucson, a teaching affiliation with the Arizona Center for Integrative Medicine, and is a Board Member of the International Network of Integrative Mental Health.
Dr. Gilbert has lectured extensively in his field, including key note lectures to Hospitals and Academic Departments across North America. He has been frequently interviewed by the Canadian Broadcast Network on radio and television, and in Canada's national newspaper, the Globe and Mail. He was recently profiled on PBS's Arizona Illustrated and in the Arizona Republic, and has given dozens of lectures on Mind-Body Medicine across the country.
The Eye of the HurricaneTM for all patients is held in the Mind-Body Medicine Group Room at the Reproductive Health Center, 4518 E. Camp Lowell Drive, Tucson, AZ 85712.
The Eye of the Hurricane for Women Challenged by Infertility 
Infertility has an impact on every aspect of a woman's life. It can affect the relationship with her partner, family and friends; her job and financial security; and her faith and self-esteem. Infertility exposes a couple to the promising technological and pharmaceutical regimens of the 21st Century, while simultaneously making them emotionally vulnerable to the stresses involved. In fact, many people in the community still do not understand or empathize with the hardships that the couple with infertility bears.
Research on infertility has definitively shown that Mind-Body Medicine Skills Groups enhance a woman's quality of life, decrease anxiety and depression, improve social relationships, and in some cases, significantly enhance fertility rates. Now a reputable and complete medical program for infertility, similar to those at Harvard, Georgetown, and UCLA, has been brought to Arizona by Dr. Mark Gilbert, a University of Arizona professor who is an expert on the psycho physiologic aspects of infertility. Mind-Body Medicine Skills Groups have helped those individuals touched by the problems of infertility to enhance their reproductive and emotional health through the use of specialized Mind-Body Medicine techniques. The Eye of the HurricaneTM is now helping Arizonan women suffering from infertility to reclaim their lives. This comprehensive medical program for infertility helps participants to restore their sense of well being, control, and enjoyment of life; reduces mood problems (depression, anger, anxiety and social isolation); decrease physical symptoms (fatigue, headache, insomnia, pain) and benefits their chances of conception at least three-fold. Moreover, Dr. Gilbert has established an affiliation with the Reproductive Health Center in Tucson, a Clinic serving Southern Arizona whose philosophy is holistic in nature, providing the infertility patient with the most up-to-date technology, expert knowledge, and best hope for conception.
The Mind-Body Medicine Skills Group in Infertility is held for consecutive 10 weeks, with a 1 month and 4 month follow-up. Each consecutive session is 3 hours each, and the follow-ups sessions are 2 hours each. Each 3 hour session is divided into a didactic, experiential and groups process piece. The didactic sessions cover all evidence-based medical aspects of Mind-Body Medicine, including the history of the field, the latest research on stress physiology, imagery, spirituality, emotional awareness, the way individuals perceive themselves and their life, nutritional awareness, family roles and communication, humor, the research on forgiveness, and many other topics. Experiential exercises are taught in meditation, biofeedback, yoga, sound and health, and a variety of other coping skills. The group process piece is professionally facilitated in specific researched format that provides safety, healing, support, and purpose.

In order to receive a free, 30-minute introductory interview with Dr. Gilbert, please call (520) 626-6586 and refer to this web page.
The Eye of the Hurricane for Cancer Patients
The challenge of having a diagnosis of cancer is formidable. The diagnosis itself starts a journey that is often fraught with fear, denial, uncertainty, waiting, and strain on relationships. Often, this challenge is so daunting that it may lead to anxiety, panic, depression, confusion and despair. Mind-Body Medicine Skills Groups have been proven, through dozens of research papers in major medical journals, to improve the cancer patient's quality of life, decrease depression and anxiety, enhance social relationships with patients' loved ones as well as their physicians, and assist them in re-establishing new purpose in their lives. The most recent and largest study of its kind assessing survivorship in breast cancer patients involved in such groups demonstrated a significant advantage in longevity. These Groups teach medical knowledge, experiential exercises to help cope with symptoms, as well as provide a professionally facilitated group support that enhances healing, The Eye of the HurricaneTM groups of 8-9 patients each are offered by the Arizona Cancer Center UMC-North, with large financial support from the Center.
For further information on these groups please call (520) 626-6586 to book a 30-minute intake appointment.
The Eye of the Hurricane for Chronic and Life-Threatening Illnesses 
Patients with chronic pain (neuropathy, fibromyalgia, osteoarthritis, and other conditions), autoimmune illness (multiple sclerosis, diabetes, lupus, rheumatoid arthritis and others), neurologic illness (Parkinson's Disease and others), infectious diseases (AIDS), cardiovascular disease and many other conditions and illnesses have received exceptional benefits from joining a Mind-Body Medicine Skills Group. They have significant decrease in pain intensity, improvement in blood pressure readings, enhanced immune parameters, and a vast improvement in quality of life, coping skills, and enjoyment of activities of daily living. Patients in these groups are introduced, as with the infertility and cancer groups, to a wide range of experiential tools for finding resilience, a broad medical education about the effects of belief on Mind-Body and Spirit, and professionally led support groups using the most evidence-based medical knowledge on how to run these groups to effect positive change for the patient. The Eye of the HurricaneTM - 3 hour per week, 10 week groups with a 1 month and month follow-up are held on an ongoing basis.
If you would like more information on these groups, please book an intake appointment by phoning (520) 626-6586.
The Eye of the Hurricane for Residents, Medical Students, Medical and Nursing Faculty 
Dr. Gilbert has run The Eye of the HurricaneTM as intensive weekend workshops for faculty and residents in different departments, as well as for medical students. These Programs have been proven to assist the health care professionals in preventing burnout, re-instilling fresh purpose in their work, understanding their purpose in serving and healing their patients, and providing a transformational experience for them within a safe peer support group. The tools learned in these workshops can last a lifetime. Psychiatry Residents at the University of Arizona have taken this workshop, and for 98% of them the course was rated as exceeding their expectations. The course has also been run for the Family Medicine Faculty, Infusion Nurses, Social Workers and medical students at The University of Arizona. For more information on planning a workshop for your Department, please contact Dr. Gilbert directly at (520) 626-7416.
What former group members are saying about the Eye of the Hurricane GroupTM:
It is a life-changing experience. Treat yourself to this empowering experience which helps you to understand and love yourself without being judgmental. You will learn to be compassionate with your heart and soul. - I.B.

Participating in the Eye of the Hurricane was the most life-changing event that I have encountered so far. The lectures, relaxation techniques and activities were excellent and have changed the way I think and respond to stressors/life events. The group therapy portion was very beneficial in healing. I also met some wonderful women whom I will always share a special bond with, I highly recommend Mind-Body Groups to anyone. It was a wonderful experience! -J.D.P

The Mind-Body group experience was a very special one that I will always treasure. I highly recommend it to anyone- whether they are experiencing a life crisis, life transition or simply wish to learn and grow. This is a very empowering journey- one that should be experienced to fully appreciate it. - J.K.

I went into this program knowing that I was in trouble- the thought of being in group was somewhat daunting. We not only shared the wounds and pain, but also our accomplishments, great or small. And we all cared and celebrated, and suffered together. The lectures gave us solid facts, and the facilitators gently taught us skills that we use daily. A fabulous experience that will be with me always. - A.S.

A very beneficial course. Knowledge and strategies enable one to be focused, mindful and be able to function with less stress. - E.W.

It's worth years of individual therapy! It's a gift you can give yourself. It will definitely change you and there's no going back! - M.M.

After the completion of this Program you will feel empowered and more than ever before in control of your life. You will learn to take care of the problems of life. This Program should be mandatory for everyone. It was invaluable for me to help manage stress. - D.J.
I would highly recommend investing this time in yourself. We rarely spend so much time thinking about the connection between our physical/mental/spiritual selves and it was a very enlightening experience to study the connectedness/integration of our being. - K.M.

The information presented here applies to almost everyone. Most everyone would benefit in one way or another by this Program. Adults learn best through experience and sharing; this is a wonderful opportunity for just that. - J.N.

It was a wonderful experience over all, and I took key elements and have applied them to my everyday life to better remind me of who I am and how important I am. [To educators]If you would like your members to be self-nurtured towards free thinking and better health in both mind-spirit and body. DO IT! - P.N.

I strongly recommend it. This course would benefit anybody struggling with something in their life- they will gain clarity in handling it and more than that, they will gain a greater sense of well-being. - C.C.

The educational part alone is worth every dollar! The group time is perhaps what makes the whole experience so powerful. It is gentle, accepting and non-judgmental. You do or say as little or as much as you like. Your obligation is simply to come and be part of it in whatever way you choose. [To educators] it helps the individual first and then how the individual relates to others. It is a unique opportunity to give you group something that will impact every part of their lives in a positive way. - K.D.

It sends the message that self-care is important and that people in charge care about their members. If you want to learn to relax, not feel so stressed out and gain control of a chaotic life, then the course is for you. It is an excellent starting point in self-care. I'm grateful that I participated in such a group. - I.L.

This Eye of the Hurricane program has the potential to improve the life of every individual that experiences it. They will receive information they likely haven't heard before and are not likely to hear in such a comfortable format anywhere else. This is information that they should be teaching in our schools. Do it! - J.L.

If you can't afford the time to take this course then you should be definitely taking this course!! Start putting yourself at the top of your list! (I have). - C.M.

Everyone should take this course because it makes one more aware of your surroundings and the feelings of others; the facilitators are all terrific. - R.H.

I was reluctant to participate at first. However, I am now a firm advocate of this Program. I have learned more about myself and I have connected with my inner peace, that I have never been able to do. This program has changed my whole outlook on life! - C.T.

It will change your life, how you approach life's stresses and help you learn how to handle and make sense of your emotions. It's essential. Should be part of any adult educational program. - J.J.

The Eye of the HurricaneTM for all patients is held in the Mind-Body Medicine Group Room at the Reproductive Health Center, 4518 E. Camp Lowell Drive, Tucson, AZ 85712.