The philosophy of The University of Arizona Psychiatry Residency Training Program is fundamentally biopsychosocial. We strongly believe that proper understanding and successful treatment of psychiatric disorders is multi-dimensional, and usually requires a combination of biologic, psychological, and social approaches.
Our educational program is designed to teach residents the fundamental skills required for certification and practice in general psychiatry. We also actively assist residents in developing their special interests, such as child psychiatry, forensic psychiatry, integrated medicine, psychosomatic psychiatry, addiction psychiatry, geriatric psychiatry, and psychiatric research. We emphasize a strong academic orientation with attention to the excellence of the clinical rotations. We believe that the cornerstone of an excellent residency lies in the fine balance of supervised clinical work, a stimulating and comprehensive didactic program, and exciting research opportunities, in a supportive and flexible environment.
 
The goal of the Psychiatry Residency Program is to enable residents to develop a broad range of psychiatric skills so they can effectively and competently practice psychiatry in a wide variety of settings. Residents develop these skills through caring for a wide range of patients of different ages, socioeconomic status, cultural background, and diagnoses in various clinical settings. Through systematic supervision and didactics, residents develop a proficient knowledge base in general psychiatry.
 
Psychiatry is one of the original departments in the College of Medicine, which was founded in 1967. To date, more than 2,600 students have graduated from The University of Arizona College of Medicine and the College presently has an enrollment of more than 450 full-time medical students. The school is involved in modeling and promoting excellence in therapeutic innovations in primary and specialty patient care throughout the state.
The University of Arizona Health Sciences complex consists of six interconnected buildings and adjoining structures on a 48 acre site just north of the main campus. Included are the Colleges of Medicine, Nursing and Pharmacy, the Arizona Health Sciences Library and Learning Resource Center. In addition to these facilities are the Arizona Cancer Center, Children's Research Center, Imaging Center, Banner University Medical Center Tucson Campus, Sarver Heart Center, UA Mel and Enid Zuckerman College of Public Health, Biosciences Research Building, Outpatient Clinics, as well as clinical and basic science research sites. Another exciting addition to the complex is the Diamond's Children's Medical Center, which opened in 2010.
 
Psychiatry residents rotate through several hospitals during the course of their residency. Banner - University Medical Center Tucson is a private, non-profit institution that operates under an education agreement with the Arizona Board of Regents which guarantees that the educational, service and research missions of the Colleges of Medicine, Nursing and Pharmacy will not be compromised. It is a quaternary care medical center with psychiatric services consulting to the emergency room, medical and surgical beds, transplant and cardiac units, intensive care and trauma units, and pediatric emergency room and inpatient units.
The Southern Arizona Veterans Administration Healthcare System is a 325-bed Dean's Committee hospital located approximately 7 miles from the University of Arizona Medical School. Psychiatry residents rotate on Neurology, Internal Medicine, and Psychiatry at the SAVAHCS.
Located at Banner - University Medical Center South is an acute care inpatient facility supporting the public mental health system in Pima County. It has about 66 psychiatric beds divided in multiple units. Residents have elective and required inpatient rotations at this hospital. The department has strong linkages to the public sector and residents are involved in residential and transitional services to the seriously mentally ill. Also on this campus are the new Behavioral Health Pavilion and Crisis Response Center.
 
The greatest strength of our Department is its people: faculty, trainees, and staff. They are highly competent, enormously intelligent, passionately committed, supremely energetic, and function as a team. We are also fortunate to work within Arizona's College of Medicine and the University, which are known for cooperation and collaboration. Growing relationships with colleagues in other geographic areas, particularly in Phoenix, have augmented our teaching and research linkages. Networks throughout the Tucson area are expanding a supportive, collegial and cooperative atmosphere, which is nurtured in the Residency and is our biggest asset!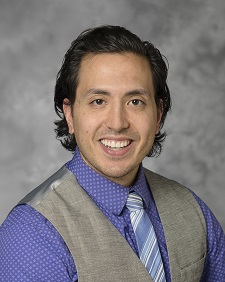 Jason Curry, DO
Program Director, Psychiatry Residency Program
Assistant Professor of Clinical Psychiatry
University of Arizona College of Medicine - Tucson
Email: Jason.Curry@bannerhealth.com