Welcome to the Child and Adolescent Psychiatry Fellowship Training Program at the University of Arizona College of Medicine.  I am pleased you are considering specialized training in child and adolescent psychiatry. Our program is committed to training individuals who are dedicated, self-motivated and excited to provide care to children, adolescents and their families.  

We believe that a comprehensive understanding of children and adolescents is essential to provide ethical and compassionate psychiatric treatment.  By beginning with a thorough foundation in the neurodevelopmental and biological principles of child development, coupled with an understanding of the psychological, cultural and environmental circumstances in which each individual lives, we strive to provide care that is evidence-based and informed for each individual that we serve.  
Fellows in our program provide service in a variety of locations to allow for a broad-based experience in working with children and adolescents.  First year fellows rotate through several different settings including a 24 hour triage and observation unit which provides crisis stabilization for psychiatric emergencies, a psychiatric facility providing inpatient and intensive outpatient services, and a residential treatment center for dual diagnoses.  The second year allows for expanded experiences in pediatric consultation services, school consultation, forensic psychiatry, neurology and community mental health rotations in Pima County and on the Tohono O'odham Indian Reservation.  A structured outpatient experience is inclusive of both years at the Child and Adolescent Psychiatry Offices at the University of Arizona Medical Center – South Campus, which includes both general and specialized clinics.  

We have a strong program designed to promote lifelong learning, passion and leaders in the field of Child and Adolescent Psychiatry.  In a creative, supportive and collaborative setting, we prepare our trainees for an exciting career to provide for the psychiatric care and needs of children, adolescents and their families.  
We welcome you to explore our program.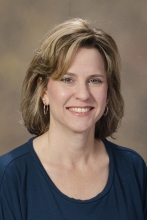 Kathy W. Smith, MD
Assistant Dean, Student Affairs
Clincal Associate Professor, Psychiatry
Director, Division of Child and Adolescent Psychiatry
Director, Child and Adolescent Psychiatry Fellowship Training Program
The University of Arizona College of Medicine - Tucson