Banner - University Medical Center South (BUMCS)
2800 E. Ajo Way, Suite 300
Tucson, AZ  85713
Appointment Phone: 520-874-2783
Clinic Director: Noshene Ranjbar, MD
Our clinics provide comprehensive psychiatric evaluations and care for children and adolescents through the age of 17. In our clinics, child and adolescent psychiatrists, psychologists and fellows offer individualized care to meet the needs of each of our patients.  
Our Whole Child Clinic works with the child and family together to optimize care and includes special attention to education, nutrition, lifestyle and cultural factors. We provide integrative services that provide a comprehensive approach to mind-body-spirit health and wellness.
Our Anxiety Clinic provides specialization for anxiety disorders typical in children and adolescents.
Our Preschool Clinic is designed to see children 5 and younger with developmental disabilities, emotional and behavioral challenges.
Services provided in our clinics include:
Diagnostic Psychiatric Evaluations
Medication Management
Psychoeducational Testing
Psychotherapy Services:

Parent Education
Behavior Management
Cognitive Behavioral Therapy
Individual/PlayTherapy
Family Therapy
Mind-Body Medicine

Collaboration with community providers and coordination of care
Twenty-four hour emergency and crisis services are available through the BUMCS Crisis Center located within walking distance of our clinic.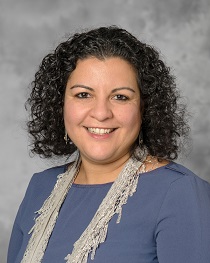 Noshene Ranjbar, MD
Assistant Professor of Psychiatry
Director of Child and Adolescent Psychiatry Clinic
Dr. Ranjbar's interests include integrative psychiatry, health disparities with focus on Native American health, and mind-body medicine. She serves as faculty at the Center for Mind Body Medicine where she is involved in building health promotion programs within Native communities.