Fri, 06/04/2021 -

8:30am

to

10:00am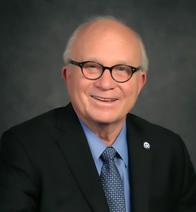 Sozosei Foundation's Virtual Book Club presents renowned psychologist and University of Arizona Clinical Assistant Professor of Psychiatry Dr. Joel Dvoskin and renowned psychiatrist Dr. James Knoll in conversation with Sozosei Board Member Mary Chi Michael, about Drs. Dvoskin and Knoll's chapter, "A Brief History of the Criminalization of Mental Illness" from the recently released book, "Decriminalizing Mental Illness," published by Cambridge University Press. 
In spite of the well-documented failures of attempting to treat people with mental illness in carceral facilities, jails and prisons have become the largest provider of mental healthcare in the United States. Decriminalizing Mental Illness, provides a perfect primer on this growing problem as it reviews: the history and policy factors related to criminalization; original research on people with mental illness involved in the criminal justice system; pharmacological and psychological treatment strategies; and principles and guidelines for diversion out of the criminal justice system.
Dvoskin and Knoll will discuss their chapter in the book and present their reflections based on decades of experience in the field. They will also offer their strategies on how to reverse the tide of incarcerating people who are ill, engage in a lively Q&A with particpants, and close with a call to action so that we can build a world where mental illness is not a crime. 
Join the Virtual Event
The virtual book club is hosted as a live broadcast through Sozosei's YouTube Channel. All you have to do is click on this YouTube link (no login or passcode needed). 
How to Participate During the Event
When you join the live event, you will see the chatbox to the right of the screen. Add your comments or questions and the facilitators will organize them and share them with Drs. Knoll and Dvoskin.
Event Location:
https://youtu.be/R0j2636BedQ
Contact Info:
Melissa.Beck@otsuka-us.com, www.SozoseiFoundation.org