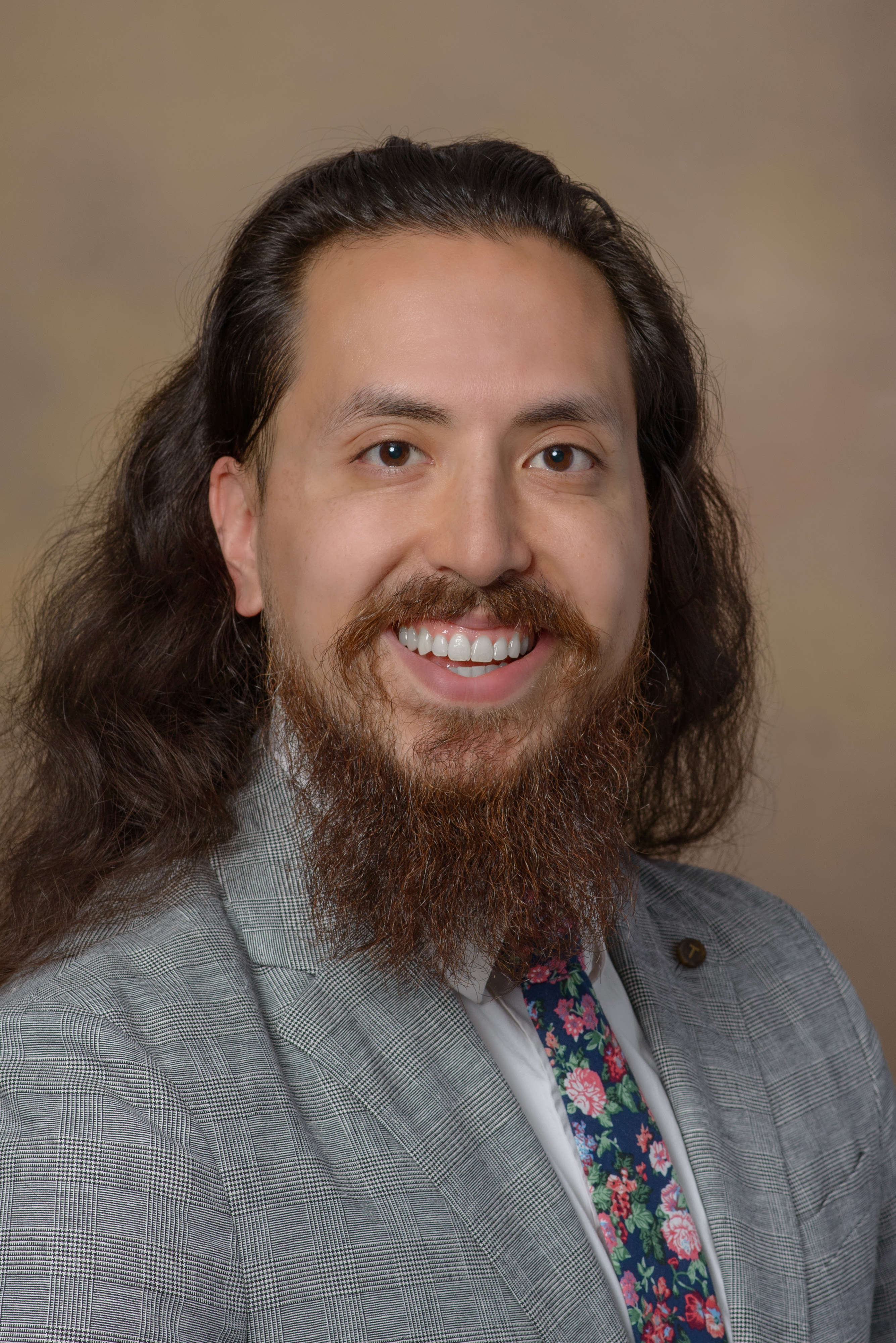 If we want healthier outcomes, then we need to support our own intellectual curiosity. I am so pleased that your curiosity led you here, so we could share more about what this program means to us and our community. This is a monumental time in history that you are entering/considering medicine – not when the world needs better answers – but a time when we desperately need better questions.
Medicine is different in the world of COVID-19. Different is good, or at least it can be. So many around us are asking, "Will things ever be the same again?" The answer is likely, "No." And that can be a good thing too. Once we set our mind to a question, we often find an answer. What is the quality of your question?
In truth, the quality of our lives is NOT dictated by the quality of life's answers BUT the quality of one's own questions. There is a wide and disparate expanse between the question, "Why can't I figure this out?" and the question, "What is the first step I can take to be successful in this?" These two questions may be referring to the same content, yet they are qualitatively different in context.
The first question motivates our minds to enumerate all the reasons we "cannot figure it out." Whereas the second question, though about the same content, increases the probability of offering a pathway to our next steps in being successful. Consider: "Will things ever be the same again?" vs. "What steps can I take today to empower others around me to create a better world?"
We can use these better questions to achieve better outcomes, such as the outcomes related to medical training and delivery of care. This philosophy of the University of Arizona – Tucson Psychiatry Residency is best exemplified through the Resident Wellness Policies found in our Program Training Manual, which read:
"The culture of the program is such that certain elemental truths are held and honored. In all facets of your life, you, the resident, are a human being first. The wise, gratifying, healthy and sustainable pursuit of physician training towards the practice of psychiatry must be a mindful & soulful expression of your humanity and performed in this order – not in its reverse. You are a human being first; performing psychiatry as an expression of your humanity. You are not a physician first and a human being second…we understand that being a resident is a difficult and, at times, stressful transition. Resources and mechanisms are in place to help you care for your personal needs, to promote your successful development as a competent, skillful and caring physician."
The philosophy here is "healthier outcomes through healthier providers." Medicine is not altruistic in design. It, in fact, cannot be. We observe this truth in the medical practice of psychiatry. The ultimate requirement to mental health providers effectively improving the wellbeing of their patients must be promoting the well-being of our mental health providers. At the University of Arizona – Tucson Psychiatry Residency, we fervently believe this: The healthier the caring provider, the healthier the community they serve. The more we benefit ourselves, the more we benefit others.
Beyond the program's principal philosophy, the clinical training is fundamentally biopsychosocial. Proper understanding and successful treatment of psychiatric disorders is multi-dimensional and usually requires a combination of biological, psychological, and social approaches.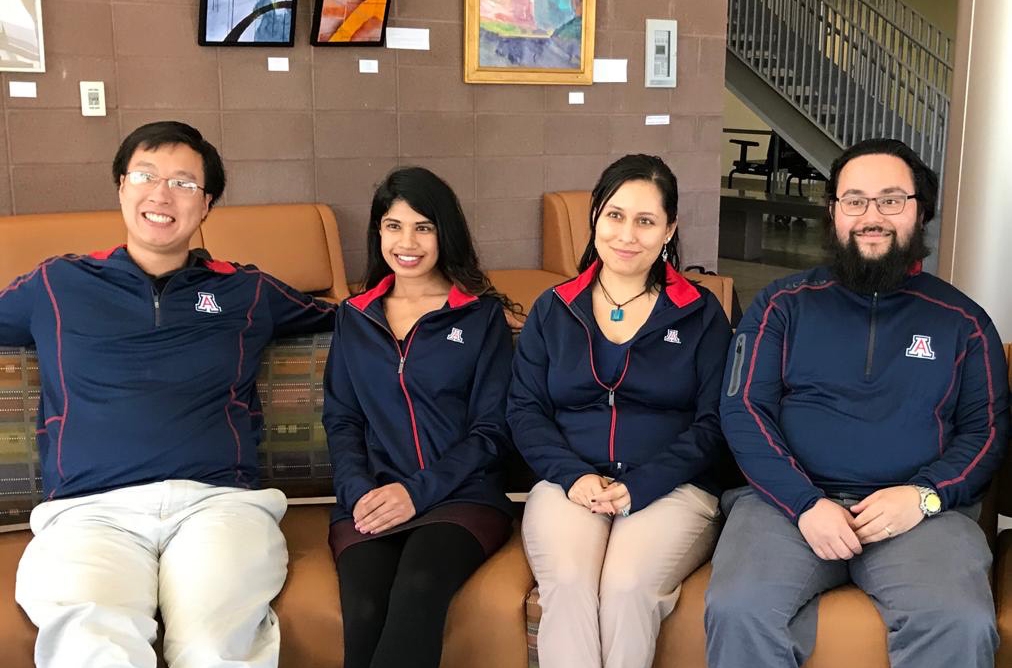 Our educational program is invested in diversity, equity and inclusion, especially in recruiting trainees and staff, serving our patient populations, and in providing comprehensive and informed treatment intervention. This approach is designed to teach residents the fundamental skills required for certification and practice in general psychiatry. I humbly offer my belief that we are very skilled at teaching, and our residents are skilled at learning. For more than 10 years, our graduates taking the boards have a 100% pass rate on their first attempt. Also, our residents have been top finalists in the APA MindGames for the past two years. Most importantly, patients in our community provide feedback that our residents help people find better outcomes through mutually discovering better questions.
 
We also actively assist residents in developing their special interests, such as child psychiatry, forensic psychiatry, integrative medicine, psychosomatic psychiatry, addiction psychiatry, geriatric psychiatry, and psychiatric research. We emphasize a strong academic orientation with attention to the excellence of the clinical rotations. We believe that the cornerstone of an excellent residency lies in the fine balance of supervised clinical work, a stimulating and comprehensive didactic program, and exciting research opportunities in a supportive and flexible environment.
 
The goal of the Psychiatry Residency Program is to enable residents to develop a broad range of psychiatric skills so they can effectively and competently practice psychiatry in a wide variety of settings. Residents develop these skills through caring for a wide range of patients of different ages, socioeconomic status, cultural backgrounds, and diagnoses in various clinical settings. Through systematic supervision and didactics, residents develop a proficient knowledge base in general psychiatry.
Thus, our graduates end up in dynamic and diverse jobs immediately out of residency. Many graduates stay in the local community, some even remain in our department (either in fellowship or as faculty). Some entrepreneurial graduates start their own consulting roles, their own businesses, or explore contract work in a variety of medical settings. Others are embedded in their community not only as physicians but also as leaders, administrators, policy makers, volunteers, patient advocates and artisans. I consider myself so blessed to have seen the launching of so many promising careers.
The greatest strength of our Department is its people: faculty, trainees, and staff. They are highly competent, enormously intelligent, passionately committed, supremely energetic, and function as a team. We are also fortunate to work within the University of Arizona and its College of Medicine, which are known for cooperation and collaboration. Growing relationships with colleagues in other geographic areas, particularly in Phoenix, have augmented our teaching and research linkages. Networks throughout the Tucson area are expanding a supportive, collegial and cooperative atmosphere.
We are honored that wonderful people with new ideas and new questions consider further developing their humanity and their careers with us. If you want to find out even more about the program, please watch the entertaining and informational videos our residents have produced. Then, click the link below for information on applying.
Instead of asking yourself - "What am I waiting for?" - ask yourself: "What commitment will I make to pursue my passions in a community that inspires me?"
Apply Here for the UA Residency Program! 
Jason Curry, DO
Program Director, Psychiatry Residency Program
Assistant Professor of Clinical Psychiatry
University of Arizona College of Medicine - Tucson
Email: Jason.Curry@bannerhealth.com