The philosophy of our program is "healthier outcomes through healthier providers." Medicine is not altruistic in design. It, in fact, cannot be. We observe this truth in the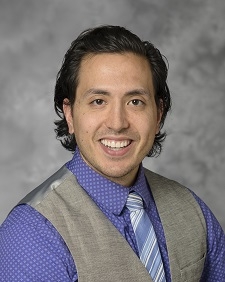 medical practice of psychiatry. The ultimate requirement to mental health providers effectively improving the wellbeing of their patients must be promoting the well-being of our mental health providers. At the University of Arizona – Tucson Psychiatry Residency, we fervently believe this: The healthier the caring provider, the healthier the community they serve. The more we benefit ourselves the more we benefit others.
Saying medicine is not altruistic does not inherently mean that all practitioners are selfish. As evidenced by the practice of psychiatry, people desire to connect with others through offering care, expertise, and healing. The culture at the University of Arizona – Psychiatry Residency is best exemplified through the Resident Wellness Policies found in our Program Training Manual, which reads:
"The culture of the program is such that certain elemental truths are held and honored. In all facets of your life, you, the resident, are a human being first. The wise, gratifying, healthy and sustainable pursuit of physician training towards the practice of psychiatry must be a mindful/soulful expression of your humanity and performed in this order – not in its reverse. You are a human being first; performing psychiatry as an expression of your humanity. You are not a physician first and a human being second. As earlier stated, we understand that being a resident is a difficult and, at times, stressful transition. Resources and mechanisms are in place to help you care for your personal needs, so as to promote your successful development as a competent, skillful and caring physician."
Beyond the program's principal philosophy, the clinical training is fundamentally biopsychosocial. We strongly believe that proper understanding and successful treatment of psychiatric disorders is multi-dimensional and usually requires a combination of biological, psychological, and social approaches.
Our educational program – which is invested in diversity, equity and inclusion in all manners when recruiting trainees and staff, in serving our patient populations, and in providing comprehensive and informed treatment intervention – is designed to teach residents the fundamental skills required for certification and practice in general psychiatry. We also actively assist residents in developing their special interests, such as child psychiatry, forensic psychiatry, integrative medicine, psychosomatic psychiatry, addiction psychiatry, geriatric psychiatry, and psychiatric research. We emphasize a strong academic orientation with attention to the excellence of the clinical rotations. We believe that the cornerstone of an excellent residency lies in the fine balance of supervised clinical work, a stimulating and comprehensive didactic program, and exciting research opportunities in a supportive and flexible environment.
 
The goal of the Psychiatry Residency Program is to enable residents to develop a broad range of psychiatric skills so they can effectively and competently practice psychiatry in a wide variety of settings. Residents develop these skills through caring for a wide range of patients of different ages, socioeconomic status, cultural backgrounds, and diagnoses in various clinical settings. Through systematic supervision and didactics, residents develop a proficient knowledge base in general psychiatry.
 
The greatest strength of our Department is its people: faculty, trainees, and staff. They are highly competent, enormously intelligent, passionately committed, supremely energetic, and function as a team. We are also fortunate to work within University of Arizona's College of Medicine and the University, which are known for cooperation and collaboration. Growing relationships with colleagues in other geographic areas, particularly in Phoenix, have augmented our teaching and research linkages. Networks throughout the Tucson area are expanding a supportive, collegial and cooperative atmosphere, which is nurtured in the Residency and is our biggest asset!
Apply Here for the UA Residency Program! 
Jason Curry, DO
Program Director, Psychiatry Residency Program
Assistant Professor of Clinical Psychiatry
University of Arizona College of Medicine - Tucson
Email: Jason.Curry@bannerhealth.com