The CAP Fellowship will relaunch in June 2025. We will begin recruiting in fall 2024. Please check back for updates. Thank you!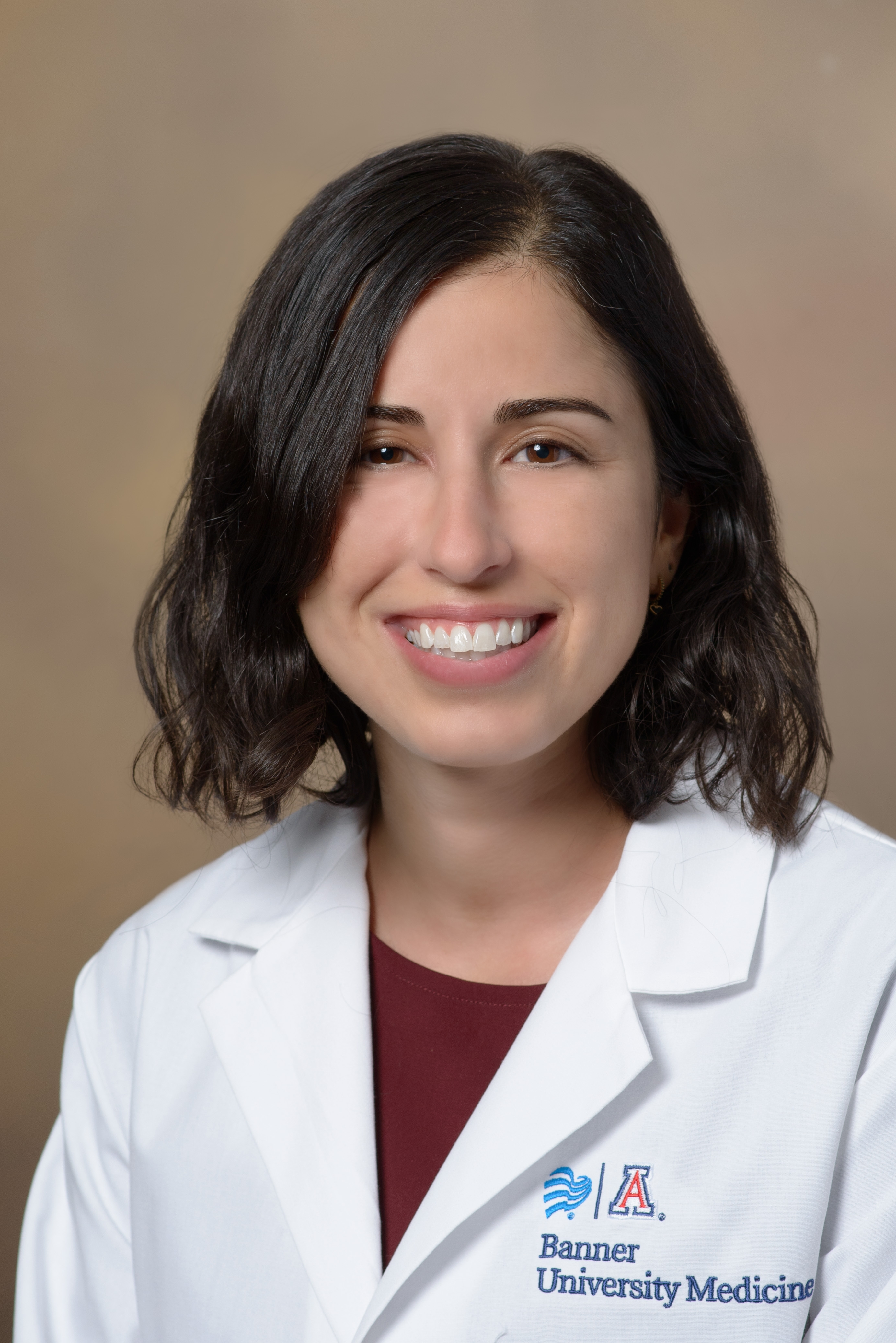 Welcome to the Child and Adolescent Psychiatry Fellowship Training Program at the University of Arizona College of Medicine. We are pleased you are considering specialized training in child and adolescent psychiatry. Our program is committed to training individuals who are dedicated, self-motivated, and excited to provide care to children, adolescents, and their families.  
With the full support of our sponsoring institution, the University of Arizona College of Medicine – Tucson, the Department of Psychiatry, and our clinical partners, the mission of our Child and Adolescent Psychiatry Fellowship program is to train fellows to provide compassionate, ethical, and evidence-based care to prevent, diagnose, and treat mental health conditions affecting children, adolescents, and their families. Fellows are educated in neuroscience, human development, psychopharmacology, psychotherapy, and foundational health principles. We believe in an evidence-based integrated approach to care, with holistic evaluation and intervention, founded in an informed understanding of everyone's unique context including biological, psychological, social, cultural and spiritual influences.
Our fellows, faculty, and staff form a collegial, diverse, and close-knit community. We provide robust clinical experiences with graded supervision to ensure our fellows will be fully prepared to practice independently with confidence when they graduate. During their training in our program, fellows develop psychological and personal awareness to find fulfillment in their work, develop habits of life-long learning and ongoing professional development, and are encouraged to support their own personal care and wellness to ensure career longevity and satisfaction.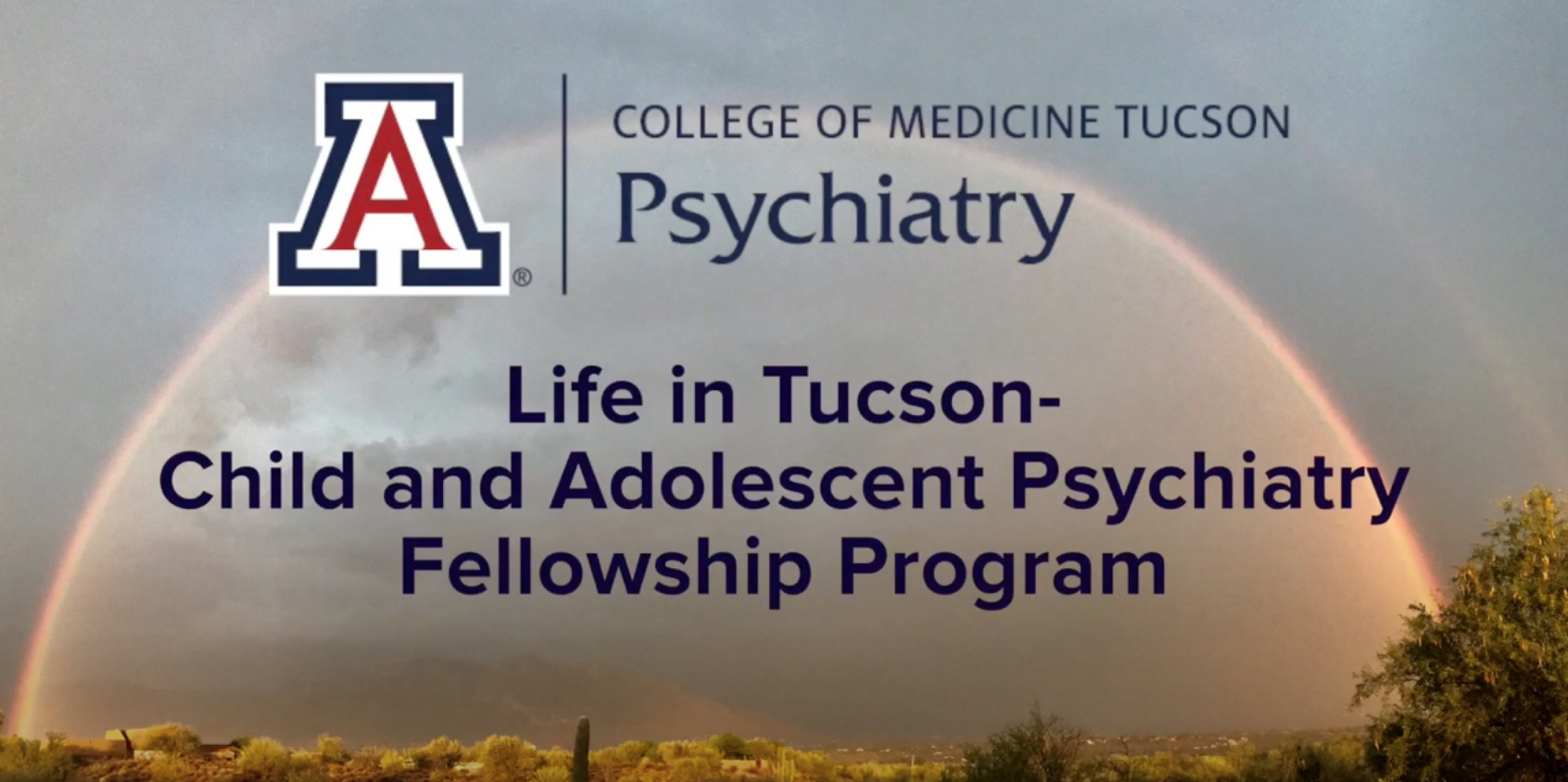 Our program serves the greater Southern Arizona region which includes both rural and urban settings, a large Hispanic population, and local Native American tribal members. We are completely invested in diversity, acceptance and inclusion in all manners when recruiting trainees and staff in our department, in serving our patient populations, and in providing comprehensive and informed treatment interventions. 
Faculty who have expertise in a broad range of psychotherapeutic skills provide supervision and ensure that trainees are equipped to provide optimal and well-rounded psychiatric practice upon graduation. We offer the opportunity to participate in a nationally renowned center specializing in the evaluation and treatment of children with postinfectious autoimmune encephalopathy. To develop scholarship and critical thinking, interdisciplinary conferences and research mentorship are provided. Approximately one-half of the clinical experiences are onsite in an outpatient setting. Inpatient, community, and affiliated discipline experiences are led by community-based faculty who are committed to our fellows' learning.
In all of our activities, diversity, equity and inclusion is a priority, especially when recruiting trainees and staff, serving our patient populations, and providing comprehensive and informed treatment interventions.
Fellows have a unique opportunity to participate in our Integrative Psychiatry Elective Track for one or two years. The elective consists of 2-hours weekly experiential didactics and an on-line curriculum (80-100 hours) provided by the University of Arizona Center for Integrative Medicine. Through participating in a Mind-Body Skills Group program, fellows learn to enhance their skillset for application to their own self-care and wellbeing, while gaining evidence-based tools to share with patients. They also learn how to answer patient questions about integrative approaches and lifestyle interventions (e.g. nutrition, physical activity, mind-body approaches). Fellows can learn about the current evidence for many modalities such as acupuncture, biofeedback, and herbal medicine. 
Our program is designed to promote lifelong learning, passion, and leadership in the field of Child and Adolescent Psychiatry.  
We welcome you to explore our program!
Apply here for the UA Child & Adolescent Psychiatry Fellowship