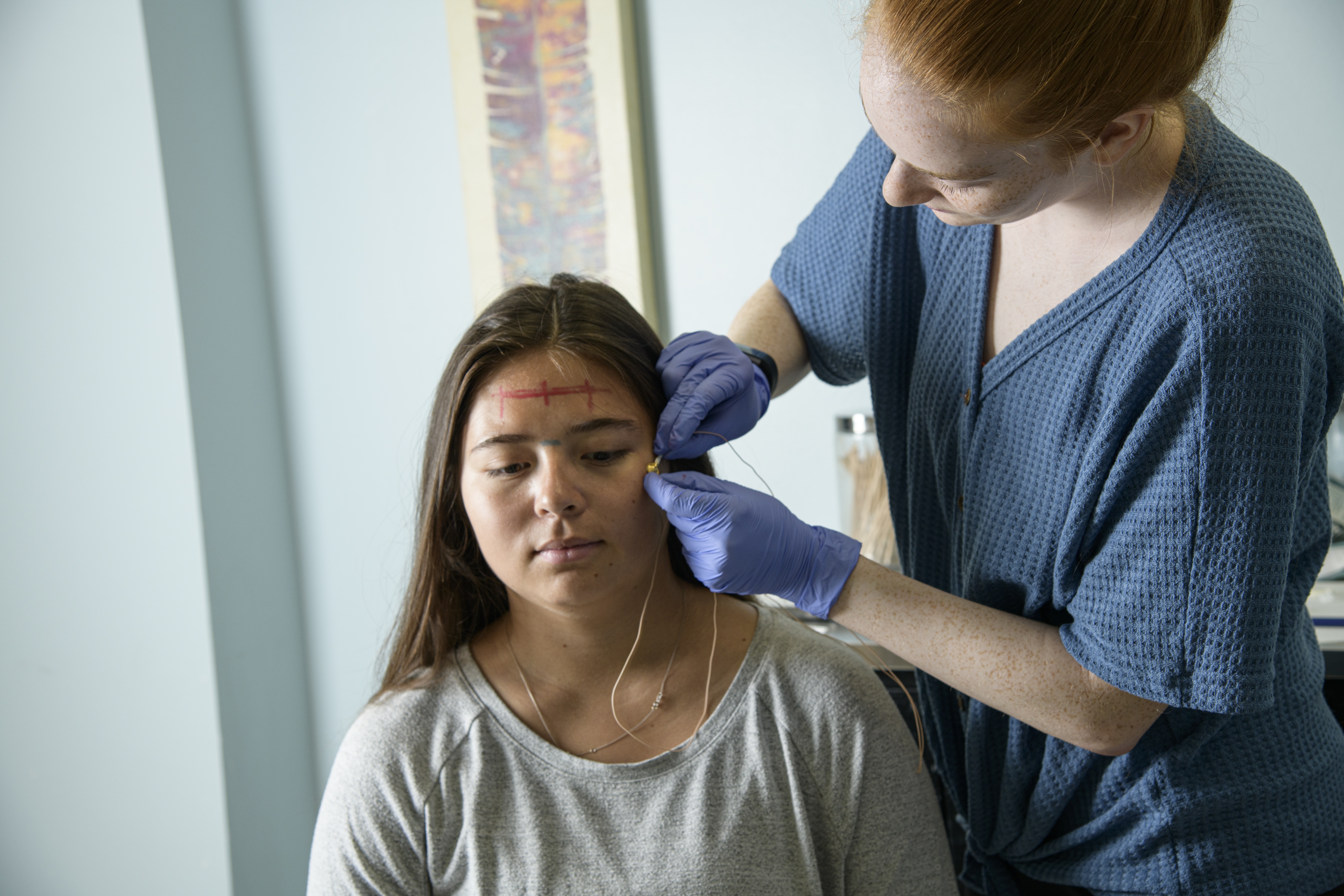 Research is a vital part of our department! We specialize in innovative, transdisciplinary work. We have several ongoing studies and invite you to read about some of them below. Please contact our research staff for more information. All research studies are completely voluntary.
Awareness Training: The goal of this project is to provide the Army with a brief, well-validated, internet-based training program for the enhancement of various aspects of human awareness. Military personnel are subjected to dangerous and often stressful situations in which awareness is a key component in responding to adverse conditions. Through a series of interactive, introspective lessons, activities, quizzes, and games, the program attempts to foster a better understanding of one's abilities and weaknesses. The program also increases attentiveness to a number of features of one's environment. Learn more about this study.

Bright Light Study: We are interested in learning how different types of light color may affect alertness, cognitive performance, and how it might be related to melatonin production by the body. Get more details here.
Learn more about our Department's Sleep & Health research studies here.
Obsessive-Compulsive Disorder (OCD) Study:
An experimental drug for OCD: The study seeks to explore the benefits of an experimental drug as a potential new treatment of obsessive-compulsive disorder (OCD).  The experimental drug changes activity in brain areas believed to be involved in OCD. This study will involve approximately 8-10 weeks of study participation, including eight weeks of investigational treatment.
Basic eligibility criteria: Ages 21 to 65 years old, must have moderate to severe Obsessive-Compulsive Disorder (OCD), must have failed at least one routine care treatment. Women who are pregnant or breastfeeding are not eligible. Please contact OCD@psychiatry.arizona.edu for additional eligibility information. This study is enrolling healthy volunteers.