Wed, 04/07/2021 -

1:00pm

to

2:30pm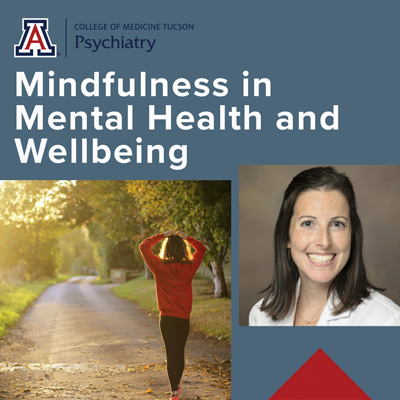 What is mindfulness and why should you care? The term "mindfulness" is seemingly everywhere these days, often billed as a panacea for all of life's ills. Though there is unfortunately nothing that can be such a cure-all, mindfulness can have many important benefits and applications. This presentation will explore the evidence and utility of the practice, especially as it relates to mental wellbeing and our current ideas around treating mental ailments.
Presented by Pamela Mirsky, M.D., FACLP, Assistant Professor. Hosted by the Osher Lifelong Learning Institute-UA.
The presentation is an hour long, with 30 minutes for Q&A.
Register here. Free and open to the public.
Event Location:
Zoom, registration required
Contact Info:
520-626-9039, ollimail@email.arizona.edu