Tucson is situated within the unsurpassable natural beauty of the Sonoran Desert. With over 300 days of sunshine, incredible sunsets, and mild winters — Tucson offers a plethora of outdoor enjoyment and one-of-a-kind excursions!
Biking Tucson is one of only eight cities in the U.S. to receive a gold rating or higher for friendliness to cycling from the League of American Bicyclists. With flat roads and many bike lanes, it is easy to bike around the city and some residents even bike to work. For serious cyclists, there is the annual El Tour de Tucson race, and trails abound for those who love mountain biking. There is also a Tucson bike share system through Tugo with 36 different locations to make your commute that much easier and healthier.
Climbing Mount Lemmon has more than 1,200 climbing routes, making it one of the most popular climbing locations in AZ. "Squeezing the Lemmon" by local author Eric Fazio-Rhicard is a favorite guide for climbers.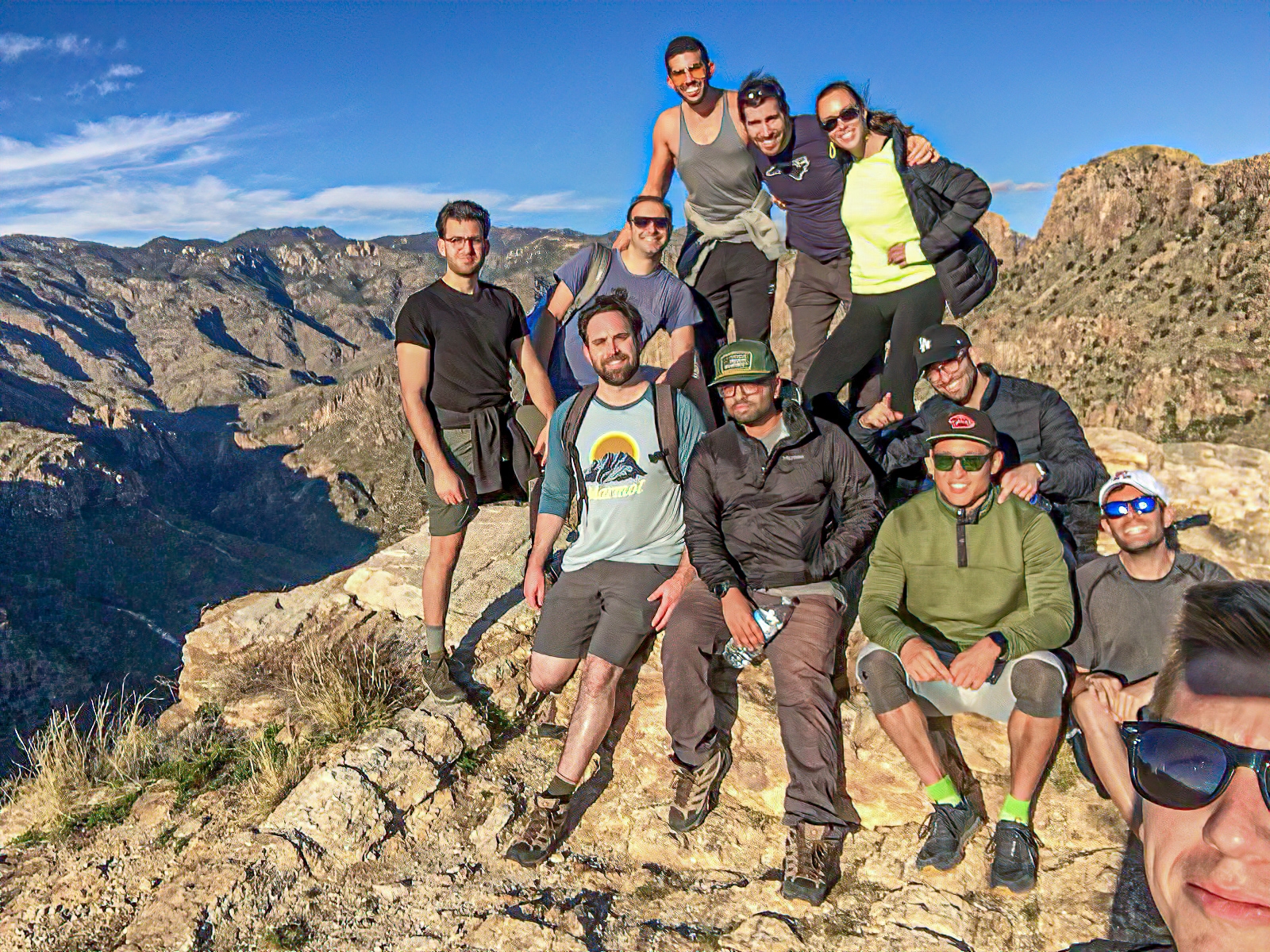 Hiking Tucson is a hiker's heaven with year-round hiking available and many trails only 30 minutes away (so you can even hike post-call!). Four mountain ranges surround Tucson: the Santa Catalinas, the Tucson Mountains, the Rincon Mountains, and the Santa Rita Mountains - all with a myriad of trails, from easy to strenuous.
Sabino Canyon Located in the foothills of the Santa Catalinas, this is a great place to go for a jog, leisurely walk, or a good introduction to hiking in the Catalinas.
Catalina State Park Also located in the Santa Catalina mountains, this state park offers unique desert plant life, canyons, hills, streams, and even grassy areas (which can be hard to come by in Tucson). You may even cross paths with a few people going on trails horseback. 
Mount Lemmon At over 9,000 feet, Mt. Lemmon is a refreshing destination during the hot summer months and a place to possibly play in the snow or ski during the winter. There are many camping and hiking opportunities along the 25 mile Catalina Highway to the top.
Parks Tucson has over 120 national, state, county, and city parks, along with five public golf courses.