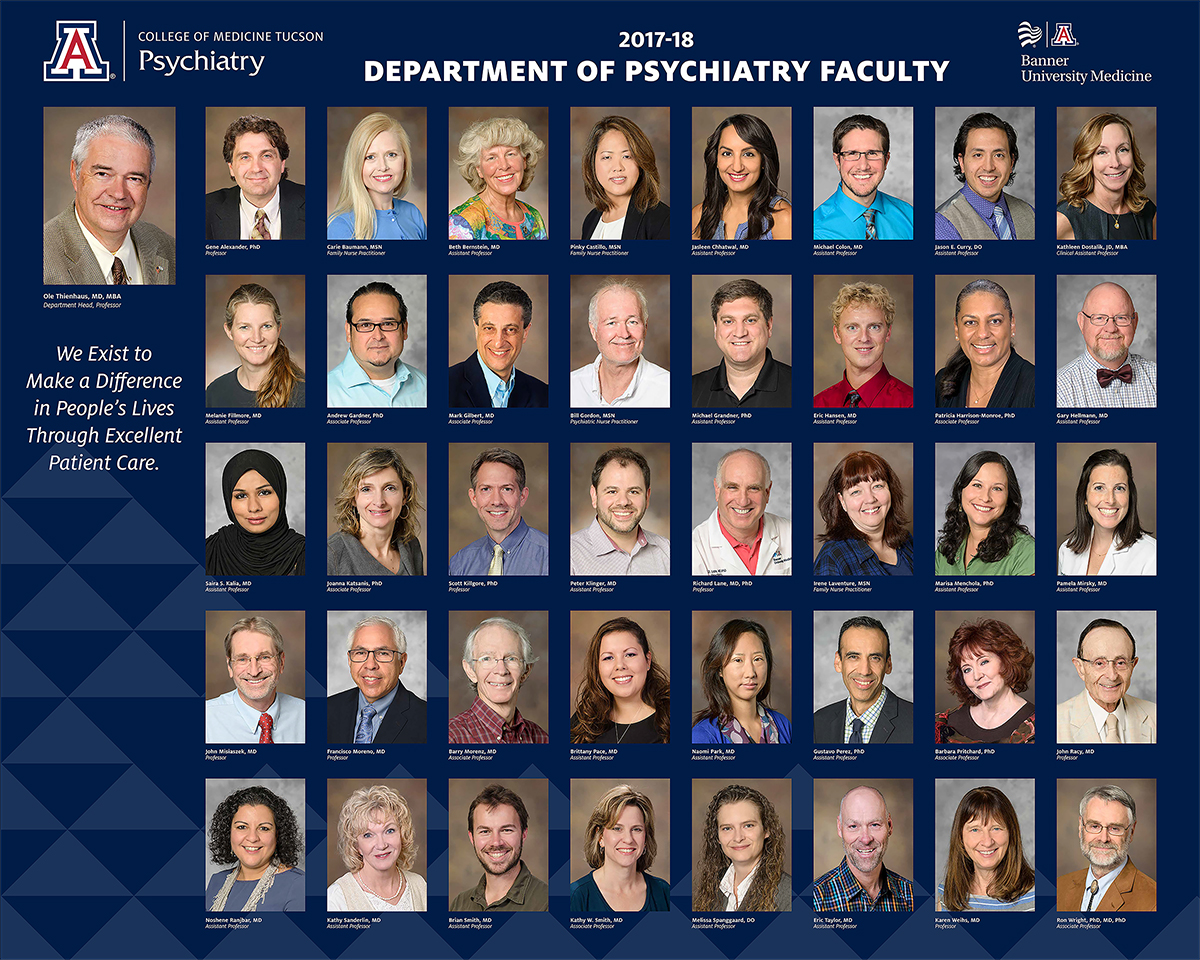 Congratulations to the more than 140 Banner – University Medical Group and community physicians practicing at Banner Health Tucson hospitals and clinics who have been named to the Best Doctors in America® List for 2017-18.

In a recent internal web posting, Banner Health noted about four percent of doctors in America earn this prestigious honor as a result of a biennial Best Doctors Poll. Each listed physician has received peer consensus as a physician from whom other physicians would seek care. The only way for a physician to be selected is to be nominated by and then receive voting consensus from current Best Doctors physicians.
"We are proud of your practice here!" the Banner intranet web post continued.
Close to 40,000 physicians made the list from across the country. Of those, there are 950 Arizona physicians and 732 adult care physicians in the state listed among the "Best Doctors in America." Click on the map to view at a larger scale. 
Congratulations to our 11 faculty members who received 'Best Doctors' Recognition:
For details on how the list is compiled, see the following document: 

physician_and_health_care_facilities_kit_2017-2018_f.pdf