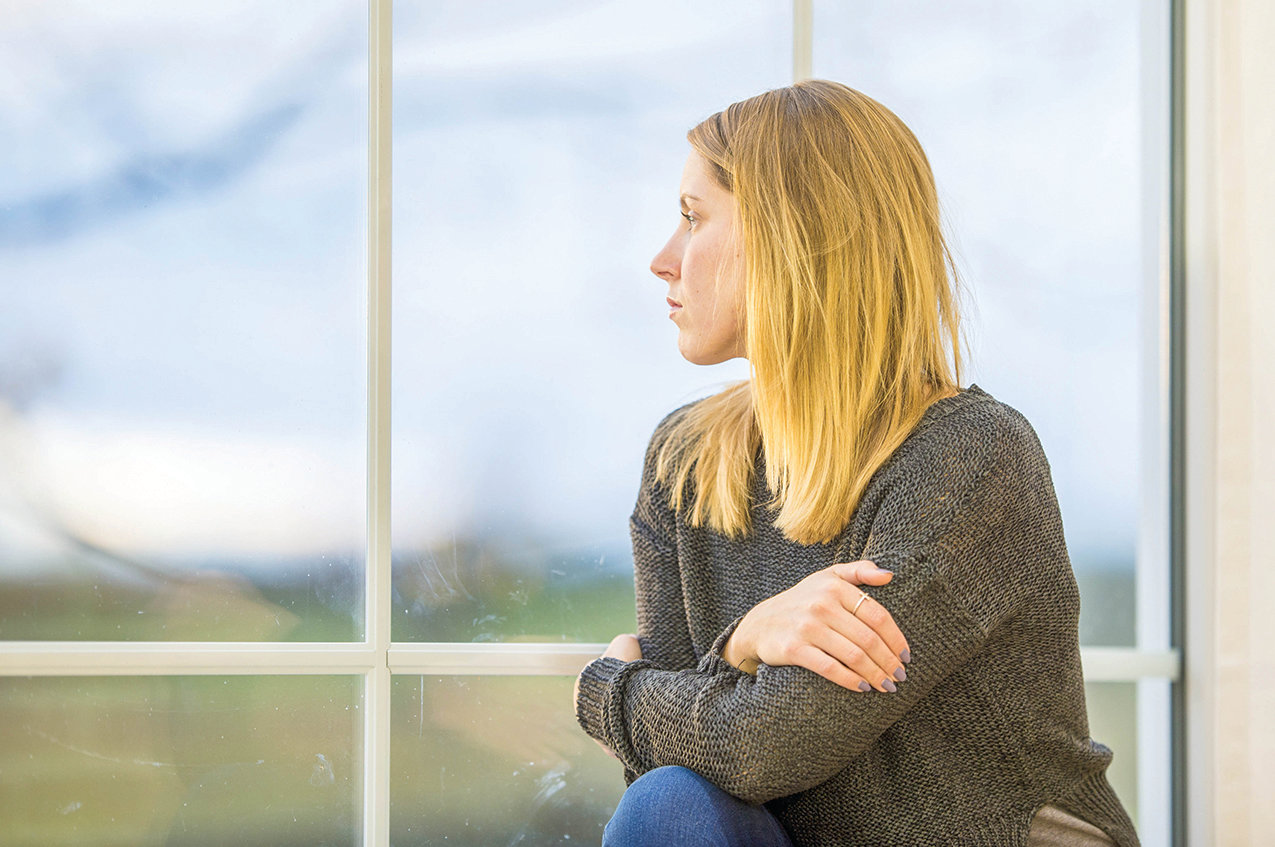 According to the National Alliance on Mental Illness, nearly 50 million adults in the United States face the reality of managing a mental illness every day.
And while 1 in 5 people will experience a mental illness during their lifetime, everyone faces challenges in life that can impact their mental health, according to a release from Banner Health.
A recent study by the Kaiser Family Foundation states 45% of U.S. adults are reporting negative mental health conditions as a result of COVID-19.
"With COVID-19 and the need to shelter in place, maintaining and supporting mental health can be a challenge when social connections are difficult to maintain," said Gustavo Perez, PhD, lead psychologist with EPICenter at Banner – University Medical Center Tucson.
The EPICenter is part of the Banner - University Medicine Whole Health Clinic. The Whole Health Clinic provides a wide range of comprehensive and integrated services to address the whole-health needs of individuals with mental illness.
Dr. Perez stated that "human beings are social by nature. It has been demonstrated that the best protector for physical and emotional well-being is a sense of kinship with others."
When factoring social stressors like racism, marginalization, or LGBTQ discrimination, individuals can experience acute isolation, distress and suicidal ideation, according to the release.
"Maintaining a sense of meaning and purpose in life is also a core component of well-being," Dr. Perez stated. "Many people fulfill this need through work accomplishment and the ability to provide for their families. The rise of massive unemployment due to COVID-19 threatens this sense of satisfaction with life. Limited options for employment can increase a sense of hopelessness and negatively impact physical, mental and emotional health."
Dr. Perez added that "countless social investigations have demonstrated that connection to others has a positive impact in physical, emotional and cognitive health and reduces the risk for suicide in a community. We can be present with others in many ways, depending in each person's context: offering to buy groceries for an elderly neighbor, calling a distant friend, playing a board game with your children, or simply giving our full compassionate attention to somebody after we ask 'how are you doing'?"
"In adverse times, kindship with others can save lives," Dr. Perez stated.
Immediate resources available for Pima and Maricopa County residents include:
For immediate attention: 911
Mental health crisis: 520-622-6000 or 1-866-495-6735 (TDD/TTY: 1-877-613-2076)
Walk-in crisis services are available at any Banner Health hospital emergency department or at
Banner Behavioral Health Hospital, 7575 E Earll Drive, Scottsdale, AZ 85251
Banner - University Medical Center South Crisis Response Center, 2802 E. District St. Tucson, AZ 85714
National Suicide Prevention Lifeline: 1-800-273-8255
National Substance Use and Disorder Issues Referral and Treatment Hotline: 1-800-662-HELP (4357)
Crisis Text Line: Text HOME to 741741
Veterans Crisis Line: 1-800-273-8255 (press 1) OR 1-866-4AZ-VETS (429-8387)
Teen Life Line: Call or text 602-248-TEEN (8336)
Suicide and Crisis Hotlines by County
Maricopa County served by Mercy Care: 1-800-631-1314 or 602-222-9444
Cochise, Graham, Greenlee, La Paz, Pima, Pinal, Santa Cruz and Yuma Counties served by Arizona Complete Health - Complete Care Plan: 1-866-495-6735
Apache, Coconino, Gila, Mohave, Navajo and Yavapai Counties served by Health Choice Arizona: 1-877-756-4090
Gila River and Ak-Chin Indian Communities: 1-800-259-3449
Salt River Pima Maricopa Indian Community: 1-855-331-6432
Other available online resources include: 
NAMI's online communities and also contact your local NAMI affiliate for resources in your area.
7cups.com offers free online chat for emotional support and counseling, with services in Spanish available.
Emotions Anonymous offering weekly online meetings.
Support Groups Central has virtual groups for free or low cost.
The Tribe Wellness Community offers free, online peer support groups. Includes focused groups for addiction, anxiety, depression, HIV/AIDS, LGBT, marriage/family, OCD and teens