Monday, June 1, 2020 - 12:15pm
June is Alzheimer's & Brain Awareness Month, a time to call attention to the fact that more than 5 million Americans are living with Alzheimer's Disease – which is the sixth leading cause of death in the United States. 
We spoke with Allan Anderson, MD, director of the Banner Alzheimer's Institute in Tucson (BAI Tucson), about the disease, warning signs, how early treatment can be effective, the toll on caregivers, and recommendations for supporting overall brain health.
Related awareness events include BAI Tucson's "Enhance Your Brain," a 3-part, online series on Wednesdays (June 3-17) to share what's normal and what's not when it comes to brain aging, what you can do to reduce your risk of developing dementia, and how you can keep your memory and thinking in top shape. UArizona is hosting four free "virtual happy hour" events with the first three events (June 11, 18, 25) focusing on how food, exercise, and music affect our brain function, and the fourth event (June 28) will deliver all that information in Spanish. 
It seems that some use dementia and Alzheimer's interchangeably. What are some of the key differences between dementia and Alzheimer's disease? 
Dementia is a syndrome which is a collection of signs and symptoms. It is an umbrella term without reference to the specific cause. Alzheimer's disease is a specific type of dementia and the most prevalent cause of dementia. 
What are some of the initial symptoms of Alzheimer's?
In typical Alzheimer's disease, initial symptoms include short-term memory loss with the inability to learn and store new information. They also often struggle with tasks that require attention and concentration. As the disease spreads to other brain regions, patients may develop some mild language dysfunction such as having difficulty finding words or – later in the course – have more severe language deficits, along with problems planning, problem solving, and perceptual motor skills.
At what point should someone seek help for themselves or their loved one(s)? 
Seeking treatment early is important for obtaining the correct diagnosis and potentially being able to identify some underlying cause that might be reversible. Early diagnosis also provides the patient and family with time to plan for the future. We believe the medications used for Alzheimer's disease may be more effective if they are initiated early in the course of the disease. And, there may be potential clinical research trials that enroll mild patients with some patients desiring to be involved in such trials. Unfortunately, many patients don't seek help early in the course of the disease and may then present later when more behavioral issues arise or when they develop more difficulty with activities of daily living.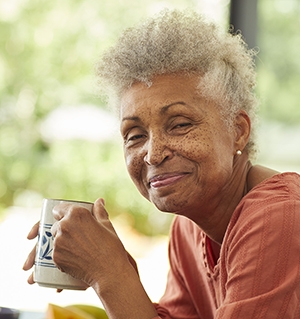 What are some of the main concerns loved ones have when providing care for those with Alzheimer's? 
Understanding and accepting changing roles and relationships
Learning about ambiguous loss and strategies to manage
Learning how to communicate for their loved one
Understanding and key strategies for minimizing the behaviors that are often distressing
Motivating their loved one to engage in structured activities that offer pleasure in the moment, as apathy is the most common neuropsychiatric syndrome of the disease
Planning for transition times, such as placement: when, how, and is it the right thing to do?
How to get and/or accept help, and thereby help themselves as well as their loved one
What support mechanisms are available for patients and caregivers?
Our BAI Tucson team helps manage the medical and greater non-medical needs of patients and their caregivers through our multidisciplinary approach to care. BAI also offers many support programs through our Family and Community Services program, and we offer a class called Planning Ahead to help people get advanced directives in place, explore end of life wishes, explore care needs, as well as meet the emotional needs of the person and family caregiver.
There are a number of community supports through associations such as the local Alzheimer's Association and the Pima Council on Aging. As many family caregivers suffer from depression and stress-related illness, it may be helpful to seek out help and support from mental health professionals. Adult day programs that focus on dementia care can provide respite for the caregiver and a day of activities for the patient with dementia. 
Finally, it is vital for the family caregiver to be selfless and allocate some time to engage with others and attempt to keep physically active. Sadly, caregivers often die before their person with dementia because they self-neglect. 
As part of Brain Awareness month, what recommendations can you offer for people to take care of their brain health?
I will start by stating that optimizing brain health takes effort. There is not a medication or supplement that will do this, despite what claims companies make. The major ways to improve brain health and possibly prevent dementia include:
Management of chronic medical and psychiatric illness including hypertension, diabetes, obesity, hypercholesterolemia, depression and anxiety 
Cessation of smoking and cessation or moderation of alcohol use
Engaging in regular aerobic exercise 
Eat a healthy diet such as the Mediterranean diet, the DASH diet, or better yet the MIND diet - which is a combination of both 
Get adequate sleep and seek treatment for sleep disorders including sleep apnea
Correct hearing loss with hearing aids 
Engage in relaxation strategies
Keep socially active and maintain a purpose in living