Clinical Overview
Inpatient detoxification with consult liaison at SAVAHCS (3-4 months)
Opioid Treatment Program and Community Services at CODAC (3 months)
Medication Assisted Treatment in Native population at New Beginnings (2 months)
Private Inpatient Residential Rehabilitation Program with Pain and SUD tracks at Sierra Tucson (3 months)
Addiction in Youth detox and residential at In Balance Academy (All day Tuesdays for 3 months)
Southern Arizona Veterans Administration Health Care System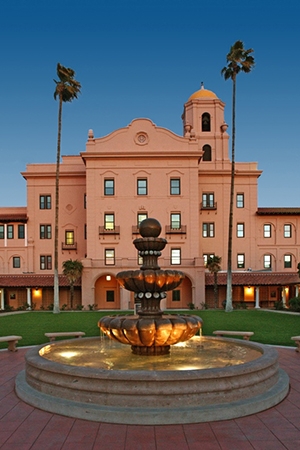 The SAVAHCS is a large multi-site system of primary and specialty health care which provides services to eligible veterans who live in a large geographic area of Southern Arizona, and to those veterans who may be traveling through this area from their homes in other states. The system is anchored by a large medical-surgical hospital in Tucson, which provides emergency, intensive and specialty care settings. A large rehabilitation and post-acute care service are also attached to the acute care hospital. 
There is an active inpatient detoxification unit with up to 12 beds and inpatient Addiction Medicine consult liaison service. The consult liaison assists with managing severe alcohol withdraw including Delirium Tremens as well as treat people with opioid use disorder through detox and medication assistance therapy. On property, there is a Mental Rehabilitation Residential Treatment Program which provides four to six weeks of treatment in one of two tracks: substance use disorders or PTSD. The fellow continuity clinic is located at SAVAHCS. Fellows see a range of recovery from early stages and post discharge from detox to sustained recovery. Fellows treat a variety of substance use disorders, and co-morbidities. The clinic is every Thursday morning and didactics follow in the afternoon.
Example of SAVAHCS rotation schedule: The fellowship makes every effort to reduce transfers between clinics. When on rotation at SAVAHCS, fellows only treat patients at SAVAHCS and are not expected to drive to other sites. While at SAVAHCS, the fellow manages the acute inpatient detox with assistance from a PGY-2 Psychiatry resident and medical students. In the afternoon, the team rounds on the acute medicine floor consults.  On Wednesday afternoons, the fellow attends inpatient residential treatment rounds.  On Thursdays, the fellows attend to clinic and didactics.
New Beginnings at Pasqua Yaqui Tribe
The CSP New Beginnings Methadone Clinic provides individual & group substance abuse counseling for opiate addiction, physical exams, methadone dosing, prevention education, and referrals to detox for Pasqua Yaqui Tribe Tribal Members. Fellows will be supervised by the adult psychiatrist.
Services include: Acu-Detox, intake assessments and screenings, methadone and suboxone dosing, Native American traditional counseling/sweat lodge, physical exams, substance abuse counseling, along with referrals to: inpatient treatment or hospitalization, psychiatrist, psychologist, residential treatment/detox.
CODAC 24/7 Medication-Assisted Treatment Clinic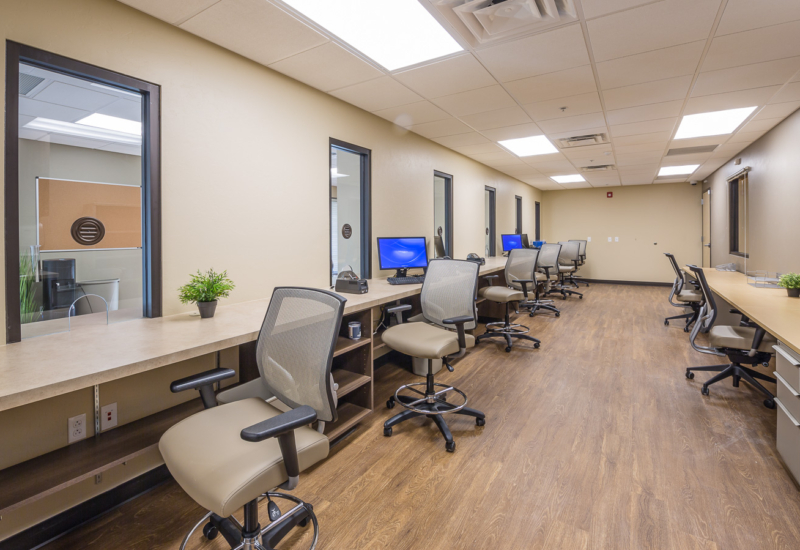 CODAC is one of Arizona's oldest and most respected community providers of specialty care for mental illness, addiction, and trauma. What began as a grassroots drug abuse prevention program has grown into a multi-faceted organization that provides services across the entire spectrum of behavioral health care. CODAC's mission is to provide tools, support, and services to individuals, families, and communities so they may live with dignity, free from the harmful effects of mental illness, substance use disorders and trauma.
Operated by CODAC Health, Recovery and Wellness, the clinic at 380 E. Fort Lowell Rd. is a 24/7 Medication-Assisted Treatment (MAT) clinic. In the MAT program, clients will be helped to detox and then are prescribed FDA-approved medication by a Behavioral Health Medical Professional. In addition to methadone, the CODAC MAT clinic offers Suboxone (buprenorphine and naltrexone) and Vivitrol (extended-release naltrexone) for the treatment of heroin and other opioid addiction. Medication efficacy is closely monitored by a treatment team, and adjusted as necessary.
In addition to medication treatment, clients at the MAT clinic will receive an individualized recovery plan that may include case management, individual or group therapy, and psychiatric care. They will also have access to a peer support specialist who will provide extra support and can connect clients with valuable community resources to facilitate a successful recovery.
With more than 550 members receiving services monthly, this clinic provides ample space and the upgraded capacity to provide support and quality treatment to members in recovery. The building furnishes nine medication dosing windows, two physical exam rooms for primary care, an on-site laboratory, and much more.
Sierra Tucson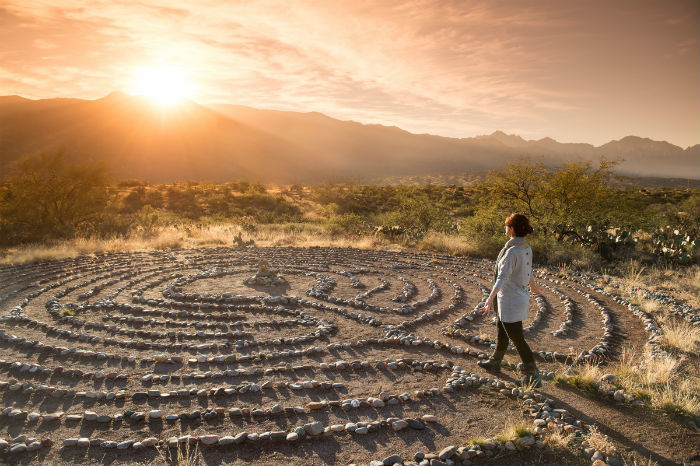 Located in the foothills of the Santa Catalina Mountains near Tucson, the 160-acre campus offers a natural healing environment. The secluded residential treatment center setting offers an atmosphere of tranquility as well as safety. While Sierra Tucson is only 33 miles from the Tucson International Airport, it features the beauty of nature without distractions.
Offering effective, comprehensive programming for individuals struggling with addiction and certain mental health concerns, Sierra Tucson provides a variety of recovery programs: Addiction Recovery, Pain Recovery, Mood and Anxiety, Trauma Recovery.
Comprehensive residential treatment at Sierra Tucson includes a variety of conventional and complementary evidenced-based therapy modalities to ensure that each resident is provided with the type and level of treatment that is best suited to meet their unique needs. Everyone on Sierra Tucson's medical and clinical staff is an MD, PhD, RN or other master's level graduate with a variety of credentials in their specific areas.
The Sierra Tucson model of treatment emphasizes the involvement of family members during the patient's treatment. As a valuable component, each patient's family is brought into the treatment process. Family members participate in a number of shared experiences with the patient, including intensive feelings work, communication skills, and integration of family issues into the treatment process. During this time of education and healing, families come to understand that recovery is, indeed, a life-long process.
Addiction Medicine Banner Consult Service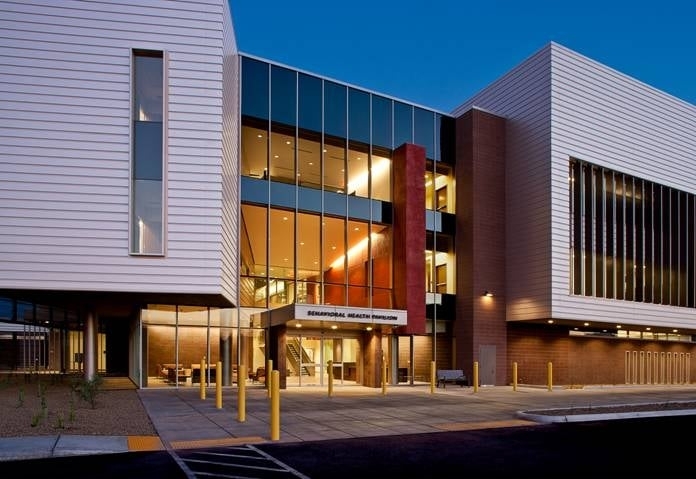 Fellows will provide addiction services for hospitalized patients to reduce hospital length of stay, reduce hospital readmissions, improve staff education on substance use disorders (SUD), and provide addiction-based discharge planning. Fellows will provide addiction medicine consults to hospitalized patients at Banner UMC Main and South Campuses, which will include Substance Use Disorder assessments, substance withdrawal management, Medication Assisted Therapy recommendations (Buprenorphine, Methadone, Naltrexone, Acamprosate, etc), harm reduction education, and links to community addiction resources including medication management, therapy, rehabilitation, etc.
Fellows will also provide education to hospital staff and employees about the stigma of an SUD diagnosis and education that addiction is a chronic illness -- a medical condition that has treatment options. Fellows will provide inpatient consultations on any patient with a documented or suspected SUD and will assist with diagnosing, inpatient treatment management and outpatient discharge recommendations, and future treatment planning.