The University of Arizona College of Medicine Geropsychiatry Fellowship Program is a one-year, full time fully accredited training program offered by UACOM Department of Psychiatry in conjunction with the Southern Arizona Veterans Administration HealthCare System in Tucson, AZ.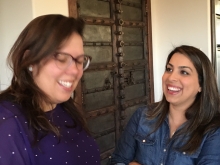 This program offers a variety of rich clinical experiences in two large health care systems plus a robust and comprehensive didactic curriculum.
Clinical experience in the program is achieved by rotations at the SAVAHCS Inpatient Geropsychiatry Unit, Geropsychiatry consultation service in the medical hospital and emergency department of SAVAHCS.  Fellows will gain critical career experience managing a panel of geriatric mental health patients in the SAVAHCS clinic. Fellows also provide collaborative care in the Geriatric Primary Care team, as well as rotations in Hospice/Palliative care inpatient service.  On these rotations, fellows will get career-specific training in diagnosis, treatment, and management of delirium and dementia; as well as experience in the medical issues that are common in older adults.  Fellows will also gain experience in providing ECT treatments to patients so that they may use this valuable treatment tool in their practice. At the Banner University Medical Center, South Campus, they will also work on an inpatient Geropsychiatry unit, this one geared more toward acute affective and psychotic disorders. The fellows will also rotate to the Banner Alzheimer Institute one day per week and will work in the Crisis Response Center, which sees patients from around the city who are in crisis. Fellows will also rotate through a local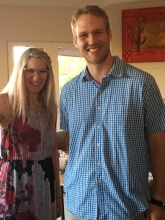 Community Nursing facility to gain experience in the issues which arise in consulting to long-term care settings.  Fellows will also be active participants in the teaching programs of the Department of Psychiatry for residents, medical students, and allied professionals.  They will partake in the didactic curriculum and will also be guided in an independent study project.
The experiences and lectures of this program are designed to provide fellows with the knowledge to practice in vitally important geriatric conditions, such as:
Diagnosis and management of dementing disorders
Diagnosis and management of acute delirium
Hospital consultations to medicine and surgery units
Emergency evaluation of older adults
Management of mood, anxiety, substance use, and psychotic disorders in older adults
Understanding medical issues in aging and the contribution of those issues to psychiatric care
Working in consultation with primary and long term care providers
Understanding role of Neuroimaging and laboratory testing in assessment and treatment
Understanding approach to end of life issues and palliative care
Evaluating decisional capacity, testifying in competency hearings, assessing for elder abuse
Using ECT as a treatment methodology
Age-specific approach to psychopharmacology
Requirements
Adult Psychiatry Residency Program Certificate
License to practice medicine in the State of Arizona
Three (3) letters of recommendation
Personal Statement
Must be able to meet background checks and drug tests required by participating sites