Our program offers unique, comprehensive, and diverse training opportunities in:
Working with inpatient and outpatient populations
Long-term care
Nursing home care
Hospice/palliative care
Southern Arizona Veterans Administration Health Care System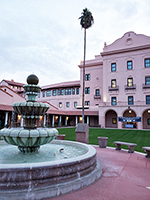 The SAVAHCS is a large multi-site system of primary and specialty health care that provides services to eligible veterans who live in a large geographic area of Southern Arizona, and to those veterans who may be traveling through this area from their homes in other states. The system is anchored by a large medical-surgical hospital in Tucson, which provides emergency, intensive and specialty care settings. A large rehabilitation and post-acute care service is also attached to the acute care hospital. There is a regional center for rehabilitation and training of veterans with blindness or low vision. There is also a hospice/palliative unit as well as an acute inpatient psychiatry ward. This hospital also provides a level II Geropsychiatry Unit for the treatment of veterans with dementia and behavioral/psychological complications.  At the same site are multiple outpatient and specialty care clinics, including a Geriatric Primary care team and outpatient mental health clinic. There is an active inpatient detoxification unit as well as 28-day residential programs for rehabilitation of substance use disorders. In addition, an on-site residential rehabilitation program for PTSD is in operation. At this site, fellows will have outpatient clinic time where they will manage patients with a variety of Geriatric Mental health issues. Find more details at the VA's website.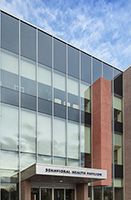 Banner - University Medical Center South
The Inpatient Geropsychiatry Unit is a 14-bed, acute care Geriatric Psychiatry service which accepts older adults with a wide range of presenting problems, some of whom are admitted involuntarily due to danger to self/others. Other patients are admitted with depression/suicidal ideation, bipolar disorders, substance use disorders, and psychotic disorders.  Fellows will see the more acute presentations of older patients and gain experience in the medical/psychiatric management of these common problems. Two half-days per week.
The Outpatient Adult Psychiatry Clinic provides comprehensive mental health services such as consultations, evaluations, and treatments. Fellows will spend one half day per week seeing outpatients over age 65 with a variety of mental health and cognitive issues. They will gain experience in the Geriatric Psychiatry evaluation of patients from diverse backgrounds and with economic and social challenges. Fellows will gain experience in office evaluation of mood, psychotic, and cognitive disorders and will learn the ability to access community resources for needed assessment and treatment. Under the supervision of a fellowship-trained Geriatric Psychiatrist, they will provide somatic and psychotherapeutic treatments for a variety of disorders seen in the older adult. Fellow will acquire knowledge regarding psychotropic medication prescribing to older adults and be aware of risks/benefits of medications including pharmacokinetic and pharmacodynamic differences in the older adult. Fellows will work with families and caregivers to ensure that the patient is in the right residential setting, and will be sensitive to issues around self-determination. Fellows will be sensitive to ethnic and cultural differences that may inform response to care and will deliver treatment in a culturally sensitive manner. Fellows will understand how elderly patients will present in crisis and be able to assess if the patient requires inpatient care.
Banner Alzheimer's Institute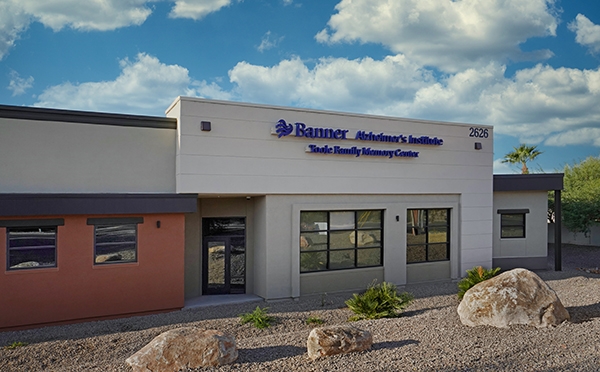 Founded in 2006 by Banner Health, one of the country's largest nonprofit health care systems, the Banner Alzheimer's Institute is a collaboration with the University of Arizona Health Sciences researchers and the physicians at Banner – University Medicine. The center offers a comprehensive range of services for affected patients and families, conducts revolutionary studies in the detection, treatment and prevention of Alzheimer's and works to set a national standard of patient and family care while forging scientific collaborations that bring together institutions and disciplines internationally. The Toole Family Memory Center is a part of the Banner Alzheimer's Institute, an international leader in the fight against Alzheimer's disease and related dementias.
Good Samaritan Society-Quiburi Mission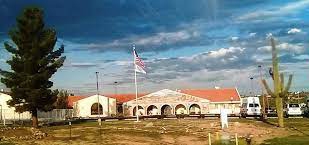 The Good Samaritan Society-Quiburi Mission offers around-the-clock care that supports residents and meets their needs of long-term care, including rehabilitation therapy or skilled nursing care. Fellows will work with the primary providers, gaining experience in managing end-of-life issues, assisting the primary teams with resident behavioral/emotional issues, and learning long-term care regulations and principles of nonpharmacological management of behavioral issues. Fellows will also gain understanding of the psychosocial issues inherent in congregate living, how the environment can be a powerful factor in the emotional well-being of the facility residents, and knowledge in working with a multidisciplinary team in a long-term care setting, which will develop a deeper understanding of the goals/objectives/regulations and challenges in this industry.