Southern Arizona Veterans Administration Health Care System
The SAVAHCS is a large multi-site system of primary and specialty health care which provides services to eligible veterans who live in a large geographic area of Southern Arizona, and to those veterans who may be traveling through this area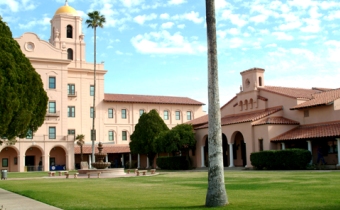 from their homes in other states.  The system is anchored by a large medical-surgical hospital in Tucson Arizona which provides emergency, intensive and specialty care settings. A large rehabilitation and post acute care service is also attached to the acute care hospital. There is a regional center for rehabilitation and training of veterans with blindness or low vision. There is also a hospice/palliative unit as well as an acute inpatient psychiatry ward. This hospital also provides a level II Geropsychiatry Unit for treatment of veterans with dementia and behavioral/psychological complications.  At the same site are multiple outpatient and specialty care clinics, including a Geriatric Primary care team and outpatient mental health clinic. There is an active inpatient detoxification unit as well as 28-day residential programs for rehabilitation of substance use disorders. In addition, an on-site residential rehabilitation program for PTSD is in operation.
Click Here to view the VAs Website to learn more about this site.
BANNER UNIVERSITY MEDICAL CENTER, SOUTH CAMPUS
This site will have three components for the fellows to train:
Inpatient Geropsychiatry Unit: this is a 14 bed acute care Geriatric Psychiatry service which accepts older adults with a wide range of presenting problems, some of whom are admitted involuntarily due to danger to self/others. Other patients are admitted with depression/suicidal ideation, Bipolar disorders, Substance use disorders, and Psychotic disorders.  The fellow will see the more acute presentations of older patients and gain experience in the medical/psychiatric management of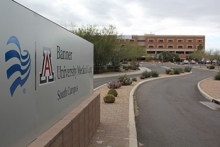 these common problems. Two half days per week.
Crisis Response Center: City-wide emergency service has a large number of older adults presenting with complex needs. There is a Senior Referral Service set up to help these patients negotiate care and placement needs acutely. The fellow will work with the older patients and learn important skills in networking with a wide range of senior providers.
Outpatient clinic: Fellows will have weekly outpatient Geropsychiatric patient clinic times to follow referrals and patients discharged from the hospital. Fellows will use psychotherapeutic techniques and medication management in this setting.
Click Here to view B-UMC South Website to learn more about this site.
SANTA ROSA CARE AND REHABILITATION CENTER
This is a 144 bed free standing skilled care and rehabilitation facility located on the east side in Tucson.  This nursing care home specializes in Behavioral Health care, and has a specialized unit for patients with behavioral health issues. Fellows will spend one day per week there consulting with the SNF providers around behavioral and emotional issues for the residents. Fellows will be supervised by the Geriatric Psychiatrist who provides consultation services to that center.
Click Here to view Santa Rosa Care and Rehabilitation Center's Website to learn more.