2021 Groups
Dear EPICenter members and families: At this time we will not be offering in-person groups due to the high transmission risk of the COVID-19 Delta variant. However, we hope you join us in our virutal groups. Please note that Social Skills Group and Social Club are cancelled until we are able to safety meet in person again. For questions please contact Michelle at (520) 694-9459, Michelle.Spetnagel@bannerhealth.com. We hope to see you in our virtual groups!
CBTp – Young Adults Group: Tuesdays from 4pm-5pm (Virtual)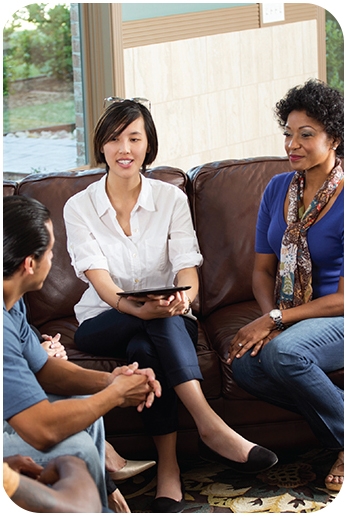 Cognitive Behavioral Therapy for Psychosis (CBTp) group provides an opportunity to interact with similar-aged peers for social support and learning from others. Group members will develop an understanding of how thoughts, feelings, actions, and the physical body all play a role in learning to cope with symptom. 
CBTp – Young Women's Group: Tuesdays from 4:30pm-5:30pm (Virtual)
This group focuses on how to best cope with mental health challenges, develop resiliency, and maintain healthy connections from a gender-specific perspective. 
Multi-Family Group: 1st & 3rd Wednesdays of the month,  4:30pm-5:30pm (Virtual)
Open to all EPICenter members and their families, this group provides the opportunity to meet and share ideas, offer support, and build community in a safe and confidential space.
Social Club: Cancelled. New in-person days & times to be determined.
Social Club offers an opportunity for members, alumni and staff to gather, have fun playing board games and ping-pong or simply catch up and share experiences in an informal and safe space. (Due to COVID-19 restrictions, dinner will not be provided at this time.)
Social Skills Group: Cancelled. New in-person days & times to be determined.
Social isolation can have a negative impact in a person's physical health, disrupt sleep, and contribute to a sense of loneliness. This group provides an opportunity to learn specific skills to improve social activities and overcome social anxiety. 
Substance-Abuse Recovery Group (No meetings at this time)
New group focused on supporting members overcome alcohol and substance abuse.