Psychiatry is one of the original departments in the College of Medicine, which was founded in 1967. The residency program started in 1971.
To date, more than 2,600 students have graduated from The University of Arizona College of Medicine and the College presently has an enrollment of more than 450 full-time medical students. The school is involved in modeling and promoting excellence in therapeutic innovations in primary and specialty patient care throughout the state.
The University of Arizona Health Sciences complex consists of six interconnected buildings and adjoining structures on a 48-acre site just north of the main campus. Included are the Colleges of Medicine, Nursing and Pharmacy, the Arizona Health Sciences Library and Learning Resource Center. In addition to these facilities are the Arizona Cancer Center, Children's Research Center, Imaging Center, Banner University Medical Center Tucson Campus, Sarver Heart Center, UA Mel and Enid Zuckerman College of Public Health, Biosciences Research Building, Diamond Children's Medical Center, Outpatient Clinics, as well as clinical and basic science research sites.
Psychiatry residents rotate through several hospitals during the course of their residency. The following is a list of our most significant training institutions.
Banner-University Medical Center Tucson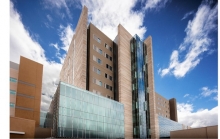 Banner-University Medical Center Tucson is nationally recognized for providing exceptional patient care, teaching future health care professionals and conducting groundbreaking research. Also located on the campus is Diamond Children's – recognized for its specialized pediatric services including neonatal and intensive care, emergency medicine and cancer therapies. Banner-University Medical Center Tucson is Southern Arizona's only Level I Trauma Center, meaning we care for the most critically injured patients. The hospital is consistently listed among the nation's top hospitals in the prestigious Best Hospitals ranking by U.S. News & World Report. Our nurses' innovative, safe and thoughtful care has been recognized with Magnet® designation from the American Nurses Credentialing Center. Our specialty services include comprehensive heart and cancer care, advanced neuroscience techniques and a multi-organ transplant program.
Banner-University Medical Center South
Banner-University Medical Center South is a comprehensive medical center that includes an Emergency Department, a state-designated trauma center and the Behavioral Health Pavilion. We are an Arizona Department of Health Services-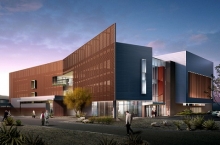 accredited Cardiac Receiving Center and a Nurses Improving Care for Health system Elders-designated, senior-friendly hospital. The hospital is staffed by Banner-University Medicine physicians and is managed by Banner Health under an operating agreement with Pima County. This is the largest psychiatric inpatient facility in Tucson with a 66 bed capacity. Our specialty services include inpatient and outpatient behavioral health, treatment and education for diabetes, innovative geriatrics care and comprehensive orthopedics. Watch this video to learn more about our state-of-the-art facilities.
Southern Arizona VA Health Care System
The VA Medical Center located at Tucson, Arizona is the "Flagship" for the Southern Arizona VA Health Care System (SAVAHCS) which serves over 150,000 veterans located in eight counties in southern Arizona and one county in western New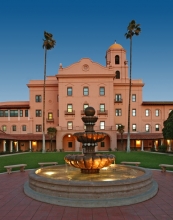 Mexico. This 283-bed hospital provides training, primary care and sub-specialty health care in numerous medical areas for eligible veterans. SAVAHCS also provides our veterans with the best quality care at seven Community Based Outpatient Clinics located at Safford, Casa Grande, Sierra Vista, Yuma, Green Valley, Northwest and Southeast Tucson. SAVAHCS has been serving veterans since its dedication on October 13, 2008. The 80th Anniversary year saw the opening of a new Mental Health Care Building on the medical center grounds and the opening of a new Southeast Community Based Outpatient Clinic. In the area of education SAVAHCS has affiliations with over 70 academic institutions. SAVAHCS plays a vital role in Arizona health care education as the principal affiliate with the University of Arizona's College of Medicine, Nursing and Pharmacy. Each year over 700 physicians, nurses and other health care professionals from educational institutions across the country receive training at SAVAHCS. Virtually all SAVAHCS staff physicians hold faculty appointments at the University Of Arizona College of Medicine - Tucson.
Crisis Response Center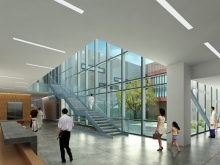 The Crisis Response Center (CRC) is a unique behavioral health facility located within the Banner-University Medical Center South Campus that provides crisis services to adults and children in Pima County, Arizona. The CRC was built with county bond funds to provide a resource for those in need of urgent psychiatric care and reduce the numbers of persons with behavioral health needs in jail or boarding in hospital emergency departments. The CRC serves approximately 12,000 adults and 2,200 children annually, with 45% brought directly from the field by law enforcement via a secure gated sally-port, 10% transferred from outside medical EDs, and the remainder arriving as walk-ins. Adults and youth are served in distinct, separately licensed areas of the facility.
The CRC is staffed twenty-four hours seven days a week by behavioral health medical professionals, nurses, behavioral health specialists, crisis workers, and recovery supports. It is a training site for residents and medical students from the University of Arizona College of Medicine – Tucson.
The CRC also houses a state of the art crisis call center that acts as an "air traffic control" for the crisis system. In addition to telephonic crisis counseling and care coordination, the call center has the ability to dispatch a dozen GPS-tracked mobile crisis teams throughout southern Arizona and manages an electronic bed placement board for patients needing involuntary admission in Pima County. The CRC is connected via a breezeway to a Level II trauma ER, the 66-bed Behavioral Health Pavilion, and the mental health court.
Other Partnerships
Banner-University Medicine Whole Health Clinic
Counseling and Psych Services at the University of Arizona
Sierra Tucson
Sports Medicine at the University of Arizona