Resident life in Tucson is very rewarding both within and apart from the residency. Residents meet weekly in the department to discuss resident issues and to socialize, and a journal club is held monthly to review and discuss articles. Many trainees choose to participate in a voluntary weekly group psychotherapy experience offered by the department, and they regard it as a rewarding, insightful experience. We have an annual retreat that focuses on team building, learning from co-residents and provides an opportunity to reflect on the year.
"The faculty are all very knowledgeable and approachable. They are easy to talk to and are very interested in teaching and academics."
"Call is front loaded, so by the time you reach the fourth year, you have no 24-hour calls."
Outside of the hospital, residents remain cohesive and sociable. Happy hour is typically arranged several times per month and provides the opportunity for socialization at one of Tucson's many local restaurants or breweries. In addition to an orientation retreat at the beginning of the academic year, an additional resident–coordinated retreat allows for barbecuing and relaxing on a larger scale. There are opportunities to interact with residents and trainees from other local programs, including an annual mixer with Phoenix psychiatry residents, hosted by the Arizona Psychiatric Society.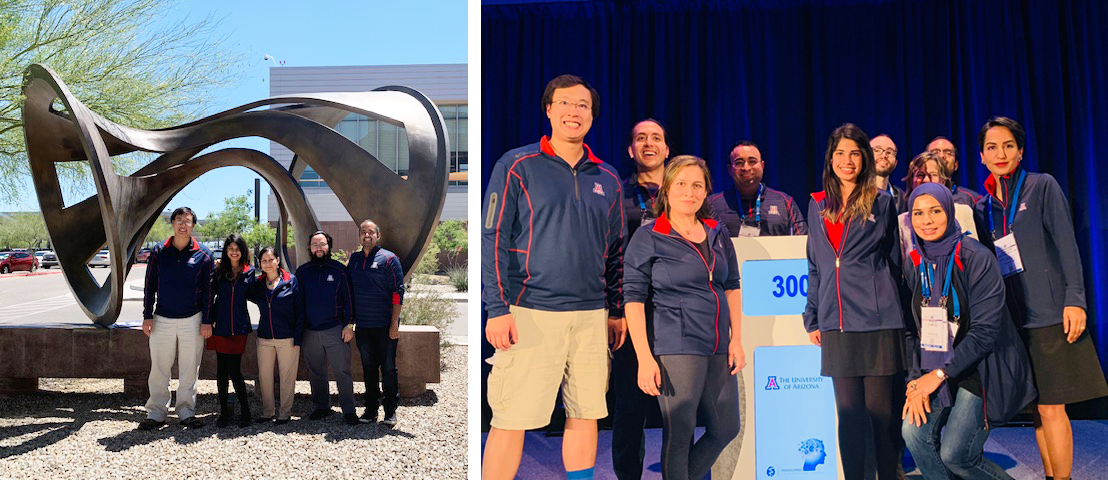 Every year the American Psychiatric Association hosts the MindGames competition for all psychiatry residents, a national Jeopardy-style competition to assess psychiatric knowledge. In 2019, 125 psychiatry residency programs competed in the online qualifying exam. The University of Arizona-Tucson MindGames Team qualified as one of the top three teams in the nation. Our team included Sneha Venkatraman, Michelle Singh, and Philip Lam. Many of our faculty and residents helped to support them along the way. Our team then competed in the annual live competition at APA Annual Meeting in San Francisco on May 18, 2019, and we placed in second place! The electrifying energy of the crowd during the competition was palpable. We are so proud of our MindGames team, and many residents and faculty came to cheer them on! We are so appreciative of our Department of Psychiatry for the encouragement and support of our residency program in this endeavor.
"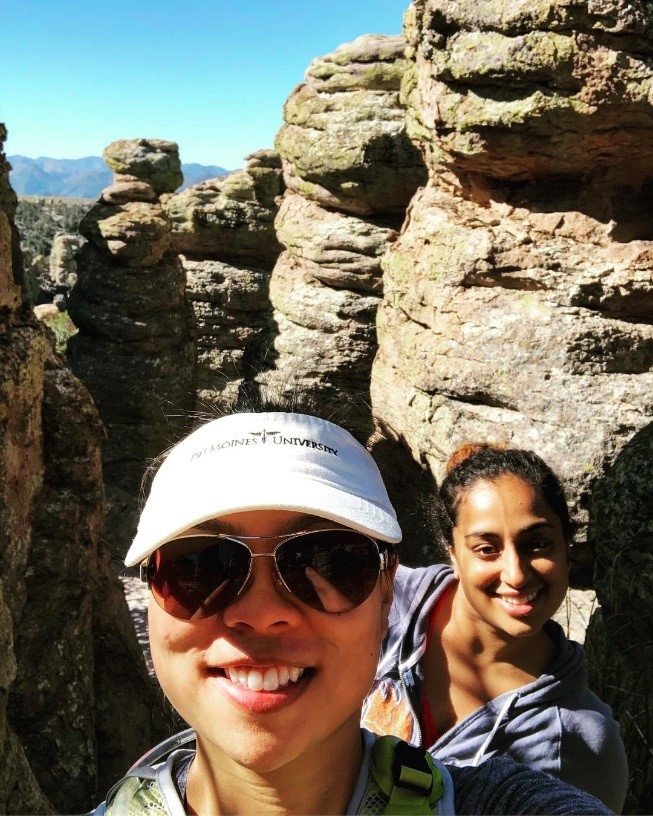 One of the best parts of this residency is the people in it! I love my colleagues and the support we provide each other. Residency can be tough, so connecting with those around you is important for well-being."
Twenty working days' vacation and a night float system ensures residents have time to read, socialize, enjoy family life, and develop interests outside of psychiatry. An average of 286 sunny days per year ensures good weather on most days off, providing ample opportunity to enjoy the abundance of outdoor activities surrounding Tucson.
"Take a deep breath, you are home - that's the first thought that comes to mind when I think about my program. The educational experience and opportunities complimented by the support of faculty, staff and classmates makes the four years of residency an enriching experience."
For those interested in the outdoors, groups hikes are a tradition in the department. Hiking and biking trails are prevalent in the area, and other local and cultural outdoor activities include art festivals, music festivals, an All Soul's Day celebration, and El Tour de Tucson – when national and international bicyclists descend on Tucson to race around the Old Pueblo. Tucson is also a UNESCO City of Gastronomy, is home to the internationally-renown Arizona-Sonora Desert Museum, and is unique in so many other ways!
Psychiatry residents at the University of Arizona experience well-rounded lifestyles and lifelong friendships while getting a great education, which is why residents from our program are in great demand locally and nationally by hospitals and communities seeking psychiatrists and by superior fellowship programs.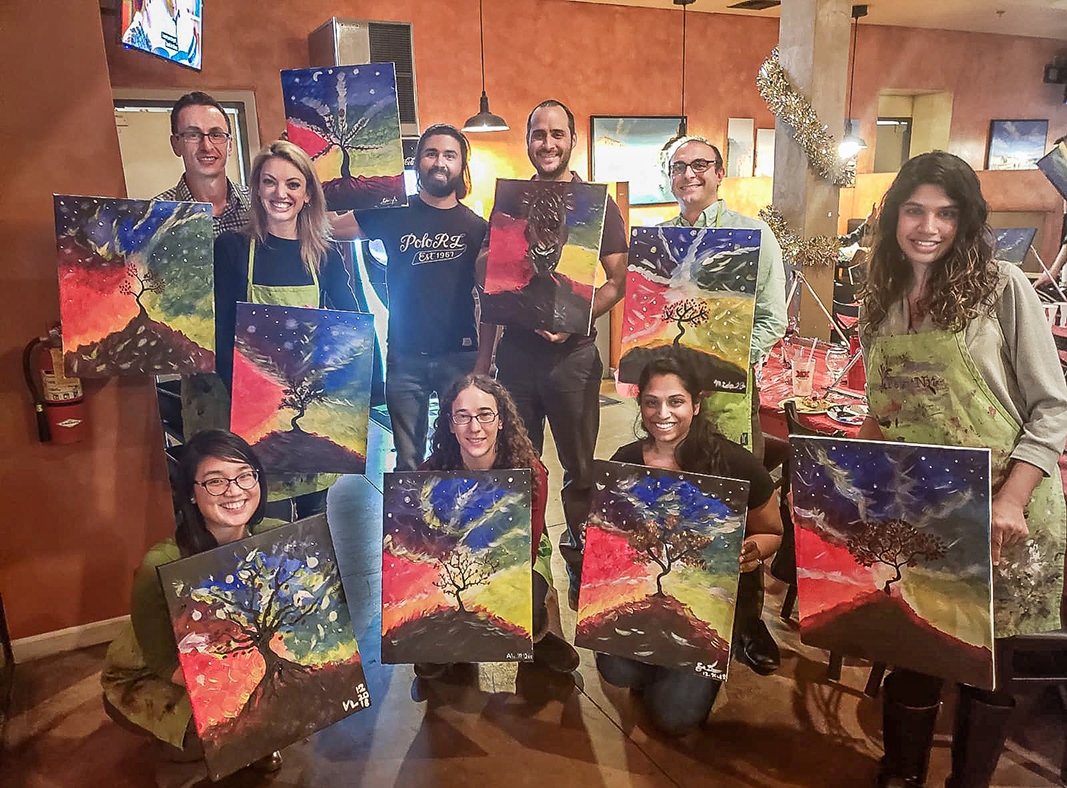 "I had the chance to meet a lot of the great faculty and staff of this residency program during my third and fourth year of medical school, which made it very easy to make it my #1 for the match. Looking back at my choice, I have absolutely no regrets. This program is all I thought it would be, with good lectures, grand rounds, very knowledgeable attendings, very caring program director and coordinator and so much more..."   
"I was born in Tucson, Arizona and later raised in California.  I was particularly drawn to the nuanced field of psychiatry - it seemed like a perfect blend of the humanities and science.  When making a decision about different programs, I felt that Tucson and the University of Arizona were natural fits for me. When I interviewed at the University of Arizona, all of the residents were noticeably happy. I was also drawn to the abundance of rock climbing and outdoor activities in the area, and having moved from Napa, I was pleasantly surprised to find a wide culinary variety in Tucson. I am pleased to be part of a well-run program with such a diverse group of people in an inspiring setting."