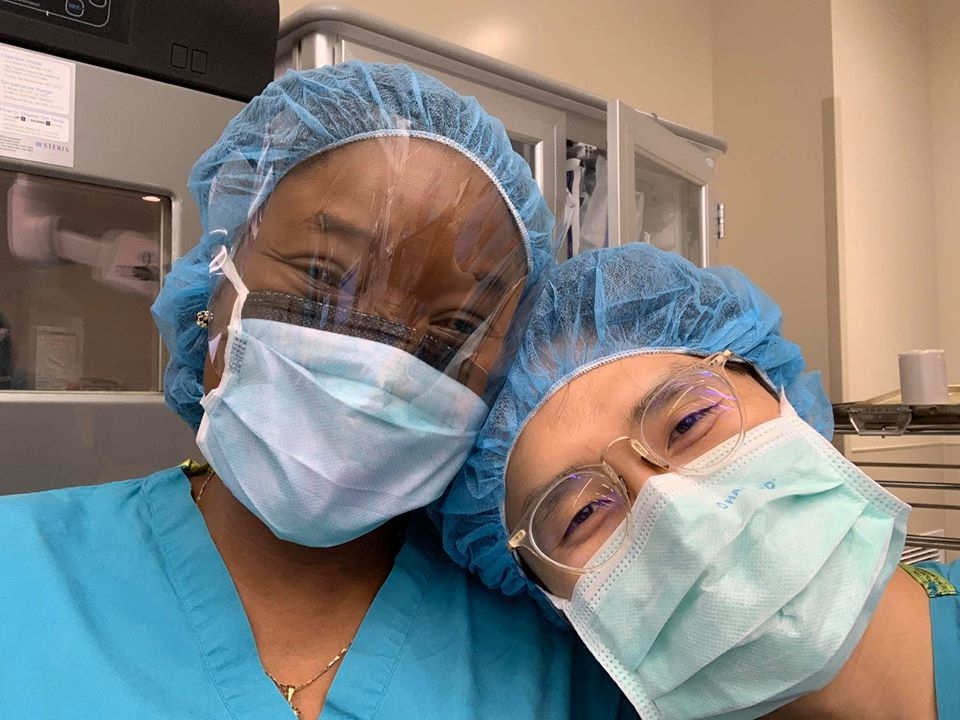 PGY-1
Four months of General Medicine: a combination of two months Internal Medicine, one month of Primary Care, and one month of Emergency Medicine.
Six months of Adult Inpatient Psychiatry at Banner – University Medical Center South (BUMC-S) and Southern Arizona Veterans Administration Health Care System (SAVAHCS)
Two months of Neurology (Consults and Outpatient) at SAVAHCS
Two months Internal Medicine at BUMC-S and SAVAHCS
One month Emergency Medicine at Banner – University Medical Center Tucson (BUMC-T) and BUMC-S
One month Outpatient Primary Care at SAVAHCS
Two free days for Step 3 only
Residents entering our PGY-1 year rotate to a number of different services at SAVAHCS, BUMC-T and BUMC-S (public sector psychiatry).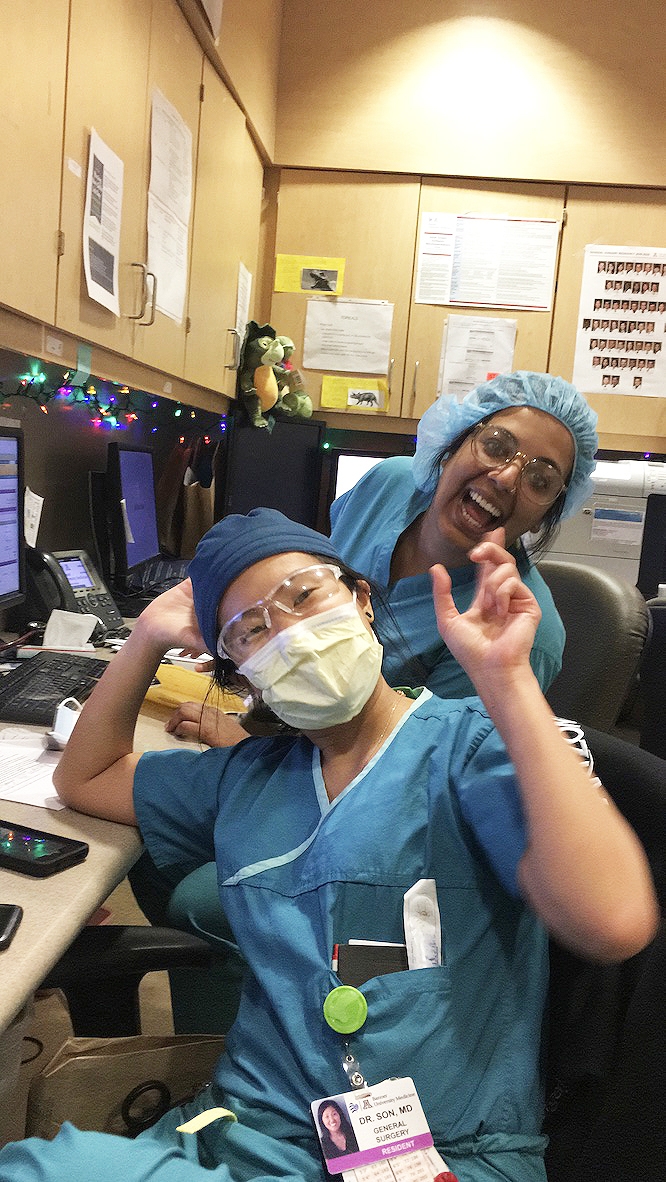 While on Internal Medicine, PGY-1s are part of a team which includes medical students, medical residents, and an attending. The team has daily clinical and educational rounds, and residents are exposed to a wide variety of medical illnesses. The attendings round daily with the team and a substantial part of the rounds is devoted to education. Internal Medicine takes place at SAVAHCS and BUMC-S.
The Neurology rotation at the SAVAHCS allows PGY-1s to observe a wide variety of neurologic disorders. Residents join a team that includes an attending and a neurology resident. Rounds are daily Monday through Friday. During the rotation, residents will also participate in Neurology Consultation Services at the SAVAHCS under the supervision of a neurology resident and an attending. There is no night call on neurology rotations.
During the Emergency Medicine rotation, residents work directly under the supervision of attendings who are always present in the emergency room. Residents treat patients with medical problems that range from upper respiratory infections to major trauma resulting from motor vehicle accidents and gunshot wounds. Residents average 12-hour shifts in the Emergency Room each month. There is no additional night call duty.
PGY-1 residents spend two months on the inpatient psychiatry service at SAVAHCS. The 30-bed inpatient unit treats veterans with a wide variety of psychiatric problems. The predominant diagnoses are post-traumatic stress disorders, substance abuse disorders, and personality disorders.
PGY-1s rotate for four months on the inpatient unit at BUMC-S. This is a 56 bed unit for both voluntary and involuntary patients. PGY-1s work with a team of psychiatrists, medical students, social workers, and psychologists to care for patients with a spectrum of psychiatric illnesses treated in a publicly funded mental health system. While on this rotation, PGY-1s are exposed to civil commitment proceedings and other complex forensic psychiatric issues.
PGY-2
Two months of Geriatric Psychiatry at Banner – University Medical Center South (BUMC-S) and Southern Arizona Veterans Administration Health Care System (SAVAHCS)
One month of Inpatient Detox Services at SAVAHCS
One month of Inpatient Psychiatry at BUMC-S
Two months of Night Float at BUMC-S and Banner – University Medical Center Tucson (BUMC-T)
Two months of Consultation-Liaison at BUMC-S and BUMC-T
Two months of Child & Adolescent Psychiatry with consults at BUMC-T, emergency at Crisis Response Center (CRC), and outpatient at BUMC-S
One month of Emergency Psychiatry at CRC
​One month of Inpatient/Residential Treatment at Sierra Tucson
Four conference days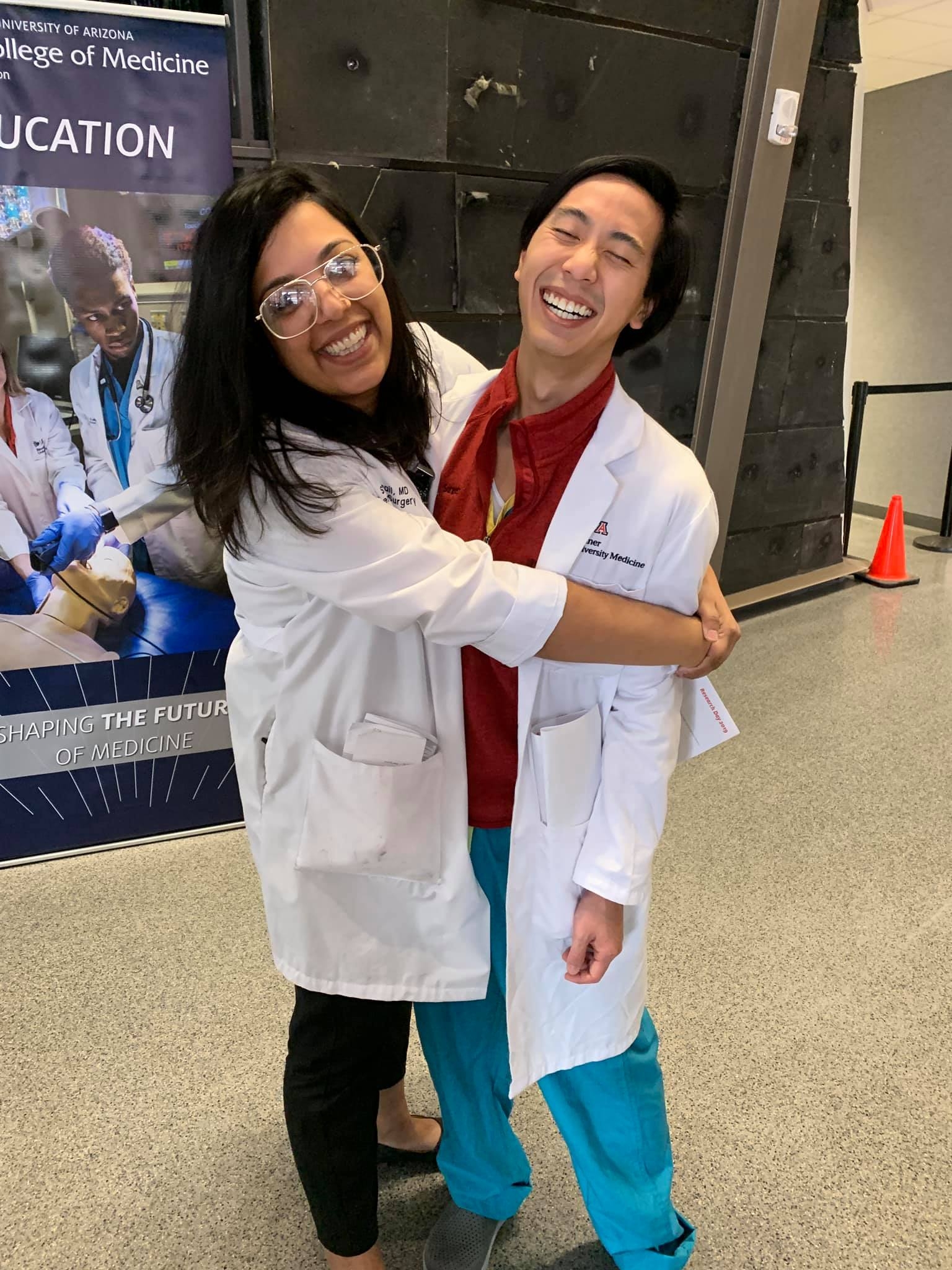 The PGY-2 residents rotate through the Consultation-Liaison psychiatry service Monday through Friday at BUMC-T. During this rotation, residents see an average of 60 consults a month and attend daily teaching rounds with the Director of the Consult-Liasion Service. By the end of the rotation, residents develop an intimate understanding of the interface between psychiatry and medicine. They become familiar with the medical causes of psychiatric symptoms, use of psychotropic medications in the medically ill, management of delirium and dementia, and coarse brain disease (stroke, tumor, demyelinating diseases, complex partial seizures). They also gain experience in evaluation of the suicidal patient for in-hospital management, and legal issues, particularly the evaluation of competency to refuse medical treatment. In addition, they are exposed to basic issues in the psychological management of the medically ill,  fundamentals regarding pain management (acute, chronic benign and malignant), and psychiatric issues in patients with a wide variety of illnesses including AIDS, substance abuse and those undergoing organ transplantation. There are no weekend clinical responsibilities during this rotation.
Another two-month rotation for PGY-2 residents is the inpatient child psychiatry service. Residents see a wide variety of disorders of children and adolescents. The residents learn to conduct a complete and comprehensive diagnostic interview with children and adolescents. In addition, they spend their afternoons in the Child Psychiatry Specialty Clinics based at BUMC-T.
Finally, PGY-2s spend two months on the Night Float Rotation, which involves working five shifts per week, from 8 pm to 8 am. The Night Float resident is responsible for coverage of the Emergency Department, consultation in the hospital, and phone coverage of SAVAHCS. There are no weekend clinical responsibilities during this rotation.
PGY-3
12 months of outpatient psychiatry (includes one half day at SAVAHCS or Whole Health Clinic for outpatient services)

Optional Perinatal Psychiatry Outpatient Track

Four conference days
The entire PGY-3 year is an outpatient rotation at the psychiatry outpatient clinic. The year focuses on the development of psychotherapy skills and the psychopharmacologic management of outpatients. Through individual supervision, case conferences and seminars, residents are expected to be familiar with pharmacological treatment, short-term and long-term dynamic psychotherapy, cognitive-behavioral therapy, group therapy, and couples and family therapies for the treatment of the major mental disorders. PGY-3 residents are expected to co-facilitate one outpatient therapy group during the year. Residents receive on average five hours of individual supervision each week. Additionally, residents have a weekly half-day clinic at SAVAHCS where they receive direct supervision by an attending.  PGY-3s cover some weekend call responsibilities.
PGY-4
One ECT
Nine months of electives
Optional Integrative Psychiatry Elective
One month of Junior Attending at SAVAHCS
One month of Junior Attending at Consultation-Liaison
Four conference days
Nine months of the PGY-4 year are elective. PGY-4 residents receive considerable support from the faculty in tailoring their electives to obtain more experience and knowledge in their areas of interest. Some residents take administrative roles, while others want to sharpen their inpatient skills, outpatient skills, family therapy skills, etc. A number of residents use elective time for research. A wide variety of electives are available in behavioral neurology, sports psychiatry, student health, psychotherapy, research, public mental health, managed care, forensic psychiatry, neuropsychology, sleep disorders, child and adolescent psychiatry, mood disorders, ECT, rural psychiatry, and informatics.